By Niamh Smith
People enjoy kit car projects for different reasons. Some like having projects in the garage to tinker with; some feel it takes the stress out of the bad parts of classic car ownership (such as the constant battle with rust) and for some, it's a cheaper way to own their dream sports car. While those in the know will recognise it as a replica kit car, those who don't will likely think it's a genuine original classic when you drive past them, leaving that lasting impression all classic car owners truly live for. 
The idea of kit cars has been around since the 1890s, when Thomas Hyler-White designed a car that could be assembled at home, by following technical designs published in a magazine for the builder to follow. Fast forward to 2021, you can now buy a kit for so many different types of vehicles, from AC Cobras to '33 Ford hot rods, and they remain a very popular hobby for motorheads.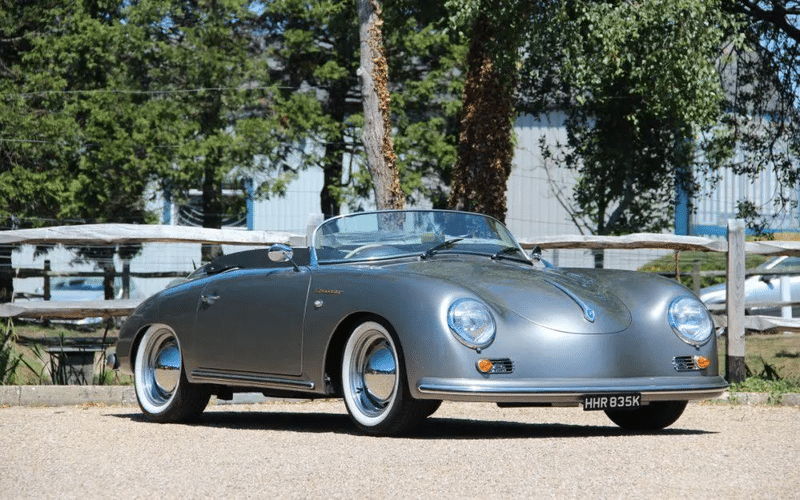 What is a Donor Car?
If you've heard of organ donors, it's that, but for cars. Instead of donating marrow or a kidney, however, donor cars donate bodies and chassis.
First, you need to make sure you know what the donor car is used for. Kit cars are effectively a set of parts that you can assemble yourself at home, often using a donor vehicle for parts. 
Which parts you need a donor car for depends on the kit itself. Some kit car manufacturers sell modular build programmes where you can pick and choose which parts to buy from the manufacturer, the other parts you can source yourself from a donor vehicle.  You can even buy ready made, complete kit cars if you want to skip the fiddly bits!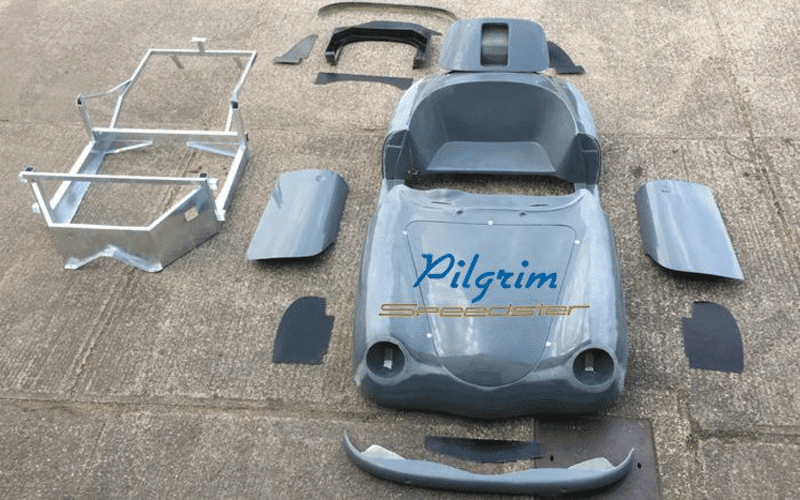 A donor car is effectively a vehicle that is bought to plunder for parts to use towards a kit car project. Depending on what parts are included with the kit, important parts such as the engine, running gear and chassis may be needed, as well as smaller detailing parts such as trim, brightwork, interior and wheels. 
For example, to build a Speedster with the Pilgrim Motorsports self-build kit (one of the best UK kit car companies, having built their Speedster and Cobra kit cars since the mid-80s), you would need to first buy a Volkswagen Beetle to use the chassis (which will need to be shortened by 11 inches first), engine, steering and running gear. The kit then supplies the body panels and sub-chassis as well as offering an optional disc brake conversion and suspension upgrades for better ride quality.
By using a donor car, you could potentially save parts that would otherwise be crushed into a tin can in the scrap yard—no-one likes to see a car with decent parts get scrapped! Transforming a Beetle is a bit like a caterpillar-to-butterfly metamorphosis; a transformation anyone can appreciate.
Buying the Right Donor Car
Research. The first thing you need to do when embarking on a kit car project is to research what parts you actually need, and what donor vehicle would be appropriate. There's no point in buying a donor vehicle when the body won't fit on the chassis. You can buy literature that tells you which car will fit which kits. 
Groups on social media and YouTubers who have already built a kit car can also have a wealth of useful information, and may be able to answer any questions you have during the build. 
Kit car manufacturers themselves often offer their technical knowledge to customers as well as selling manuals; they want to see justice done with their kits, after all.
Where Can You Find a Donor Car For Sale?
You can often find a donor car for sale for a good price at car auctions or online auction sites such as eBay; you might just pick one up for a low bid if all the other bidders see it as too much of a project for themselves, or only see it as a rustbucket and not the potential it has. 
The downsides to car auctions and auction sites are that there's often buyers' fees (with the exceptions of sites such as Car and Classic) and buying a car sight unseen comes with its own risks, ie: the car could be in worse condition than the pictures shown, with little to no salvageable parts left.
Another good place to find an ideal car through a private sale is social media groups. There are plenty of UK kit car groups or project car groups that sometimes have cars priced to sell. Oftentimes when people sell project cars they sell them cheap as they're sick of seeing them gathering dust in their garage or on their driveway!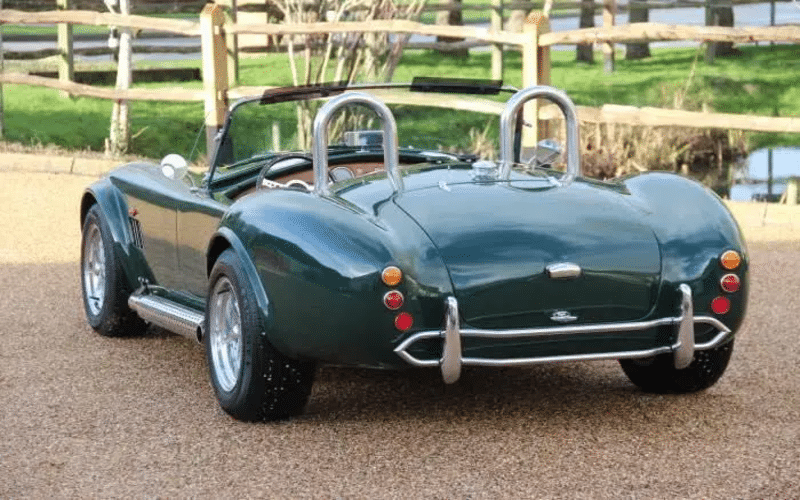 What to Look For in a Donor Vehicle?
The main thing to look for is something that is far from perfect. It would be sacrilege to buy a minter to then rob for parts, so you want to look for something that others may overlook; something possibly with a few rust bubbles, bad paint jobs, incomplete projects or something that needs recommissioning.
Cars that originally were bought with bad specifications (what I like to call 'pauper spec') often sell for lower prices too; cars that have all the bells and whistles are more desirable to the collectors, so look for four-door cars, cars without AC, radio and other optional extras from factory. This low spec doesn't matter to someone who needs it for a kit car build. 
Vehicles with crash damage put a lot of people off, but if you're looking for a donor car this doesn't have to be something to shy away from. Cars with crash damage can sell very cheap at auction, and as long as it's not structural, these kinds of cars could suit your purposes. Personally, I would always ask for photos of the repair process if it is a car that was written off and repaired, so you know that the repairs have been carried out properly. 
If you're not mechanically ace, cars that are rear-wheel-drive and cars with fewer electronics involved, (eg: carbed motors), are easier to work on for the average Joe Blogg. A vehicle with good parts availability is also something to look out for, in case you need to replace parts in the engine, running gear or suspension.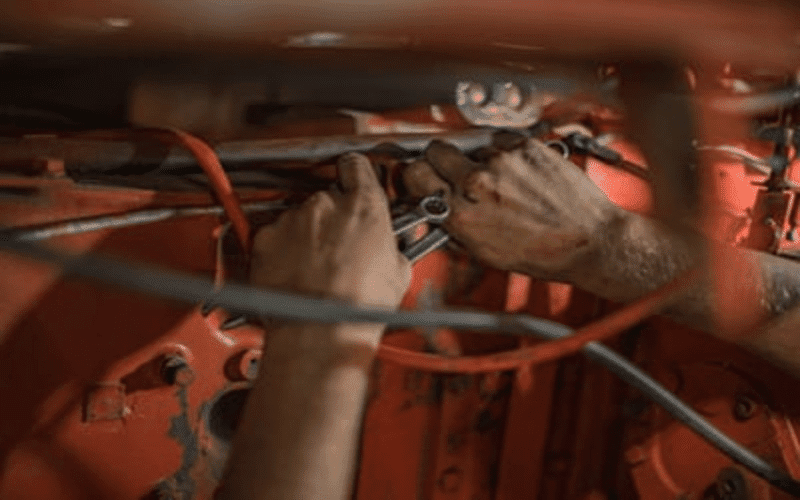 To Summarise… 
Building a kit car can be a rewarding project for gearheads in many different ways; you can say your racing car is 'built not bought', it gives you something reliable to be proud of driving without fault and it can give a car that would otherwise be useless a new lease of life as a rejuvenated speed machine.
If a kit car project is something you think you'd enjoy, have a read up on our Speedster and Cobra kits, and get hunting for the perfect donor car. Before you know it, you could be in the garage working on your own creation in time for summer car shows and cruises!
Author: Niamh Smith
---
Pilgrim Motorsports is a leading UK classic car specialist and sports car manufacturer. We build, restore, service and upgrade all classic cars, specialising in Pilgrim Sumo Cobra, Shelby Cobra, AC Cobra, Dax Cobra and Speedsters. Our sister company Muscle Car UK has classic Ford Mustangs and classic American muscle cars for sale in the UK.
For more updates, news and tips, follow us on Instagram, Facebook and LinkedIn.
Looking for something specific? We can help.
We also provide service and restoration on any car, classic or otherwise.
---
Liked This Article? More Like This:
Two New AC Cobra Models Arrive in UK