By Charlotte Iggulden
Due to the success of the original Shelby sports car, building an Cobra roadster has proven to be hugely popular. 
However, do not confuse a 'kit car' with a giant Lego build. You are building a high performance, roadworthy vehicle, the consequences of which could affect your safety and others. Everything must be fitted together with the right tolerances. There are also always hidden costs and challenges. 
Some say that anyone with little technical experience can build Cobra replicas, while others argue only those with mechanical expertise should attempt it. Whether you are a hot rod or a rookie, required knowledge will extend beyond regular maintenance such as changing oil, working on brakes or replacing plugs. 
Be prepared: unless you are outsourcing to a workshop or buying a factory built Cobra replica, you will need to complete the bodywork and electrical work yourself, usually working from a base kit with specialist automotive tools.
Akin to restoring a classic car, building a new replica AC Cobra is a long-term project and can quickly become expensive. It will take time; you will need to budget and plan effectively.
In no particular order, here are a few tips on finding a Shelby Cobra kit car for sale in the UK, sourcing the right parts and tools, fixing or preventing mistakes, helpful resources, and terminology.
14. Manage your budget. 
How much is an Cobra kit car? Building a fibreglass Cobra from scratch will cost between £24,000-£35,000. Depending on customer requirements, a fully-built Cobra kit car sells for £55,000-£70,000.
Cobra replicas could cost £18,000 if you source and prep parts yourself. YouTube channel 'Life at Speed' say most kits require a significant amount of bodywork, so you will need to consider this in your budget.
This contrasts with an original AC Cobra, which sells between six figures and a few million pounds or more. If you are not a purist, a fully built kit car can resemble the classic vehicle and may be safer to drive.
YouTube user 'LB427SC' spent around £35,000 on his '427'
Cobra replica as he had invested on the engine for the drag strip. For around £6,500, he rebuilt a Chevrolet engine, installing new heads, manifold, carburetor, etc, to produce 450hp/lbs-ft torque.
Choosing between a classic Ford engine or more modern one with fuel injection depends on how authentic or custom-built you want your Cobra replica to be. It might be worth noting that Carroll Shelby originally wanted a Chevrolet engine for his dream race car. He also did not want to turn the 289 Cobra into a muscle car at first, but without a midsize 350cid, his team installed the iconic 427cid.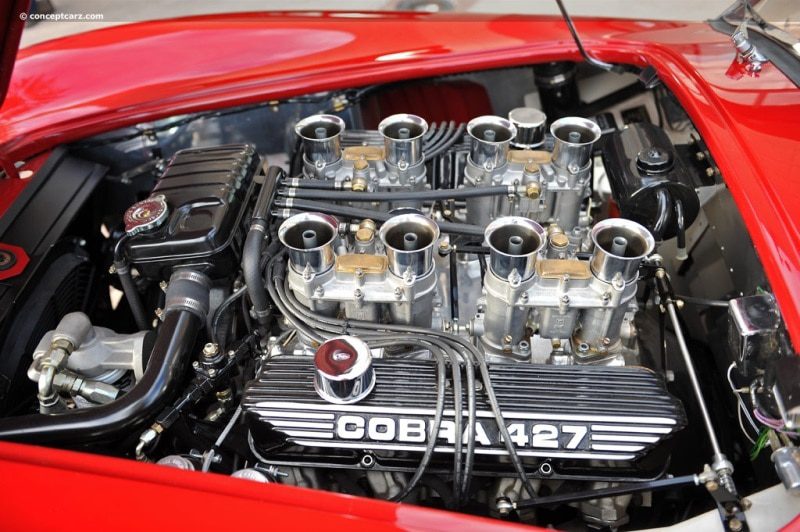 13. Choose your supplier carefully.
With a range of UK Cobra kit car manufacturers available, it can be daunting choosing the right one. However, some kits are better engineered than others. 
Ask British Cobra kit car owners for recommended, experienced professionals, but also visit different workshops to compare chassis build quality and workmanship. Member of UK Cobra Replica Club, John Tisbury, advises on his Cobra diary to look for a rigid chassis that does not flex or drop in the door shut lines, attention to detail and clean welds.
Decide whether you want it to just look like a Cobra or be an exact replica, which includes rear suspension and foregoes luxuries like air conditioning and radios. If authentic, choose an accurate body kit provider. 
Life at Speed recommend researching the type of Shelby Cobra you want to build, whether 289 slabside, race car, 427 streetcar or the iconic 427 SC.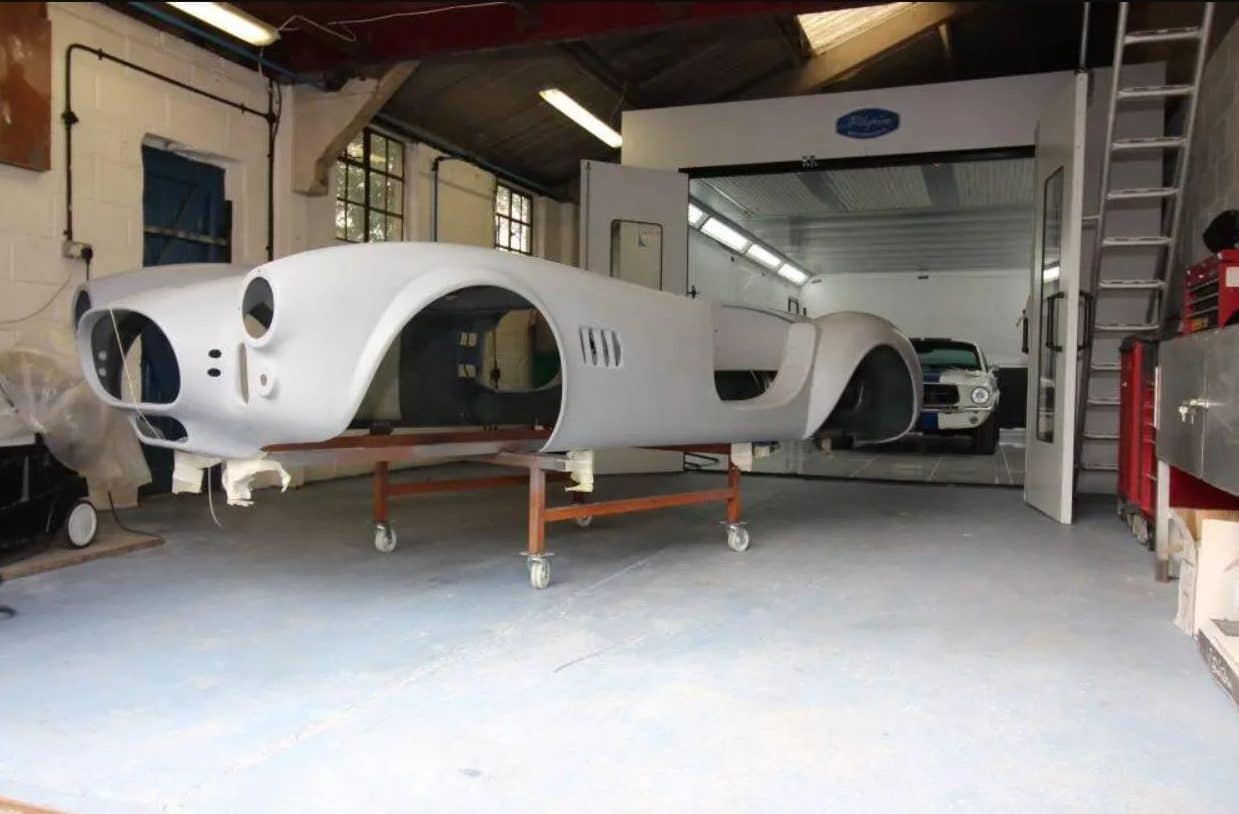 12. Consult the build manual before working on the Cobra kit car and follow the method.
Jason Brown documented on his blog that glass wind wings reportedly shattered over people, so he used Perspex ones which were included in the fitting kit and were less than half the price.
To help break down your project, Pilgrim MotorSports offer a 10-module, step by step build.
11. Create a time plan.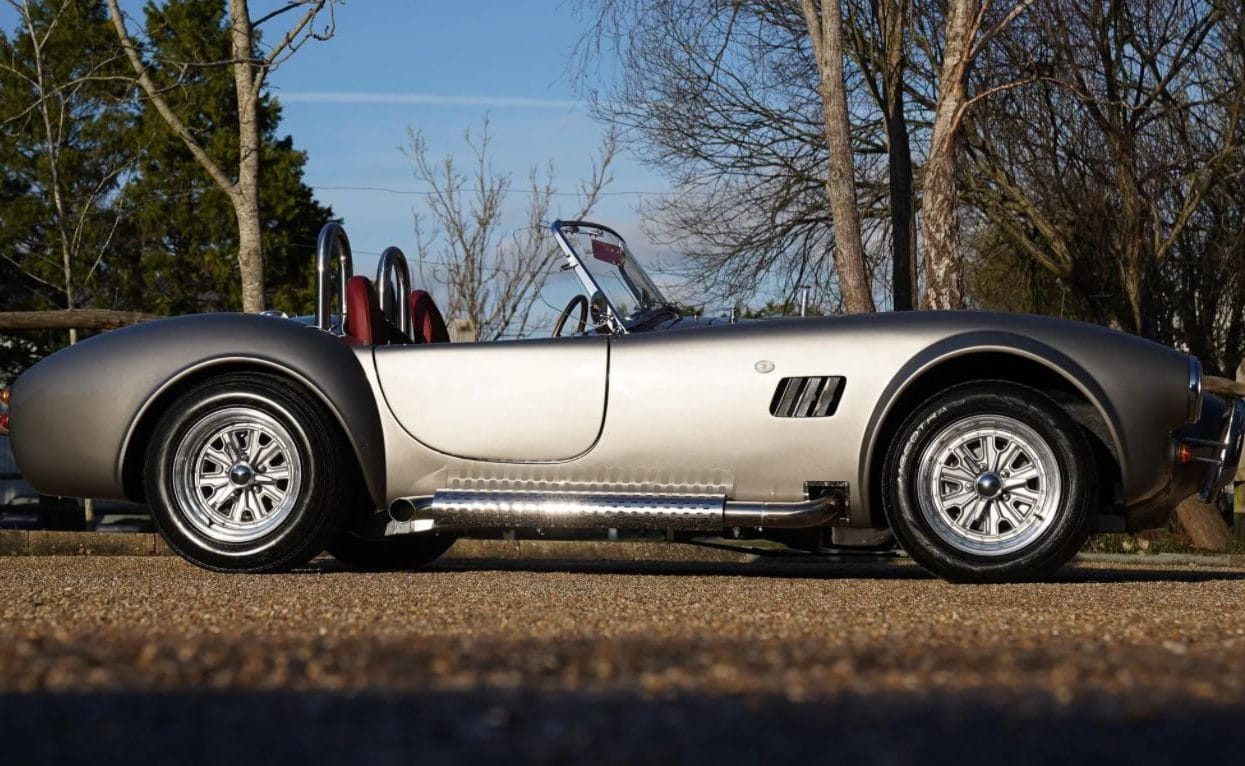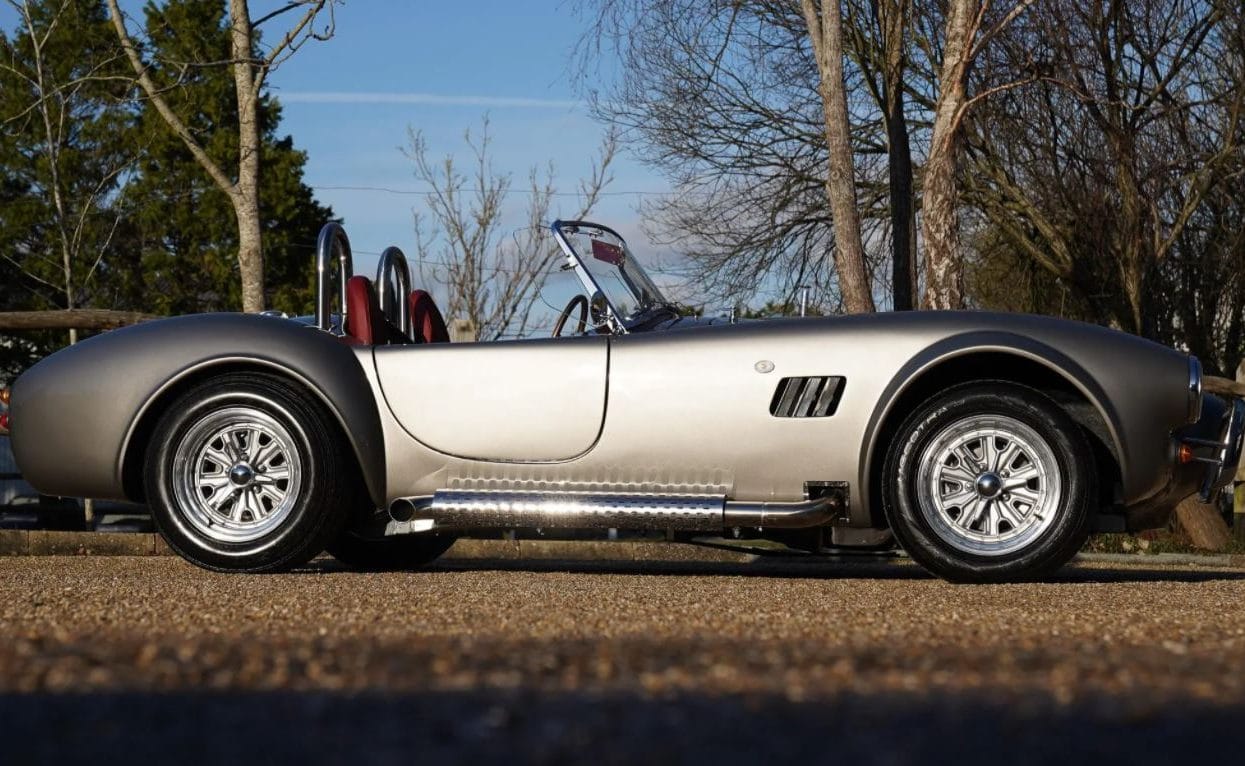 If done inhouse, Pilgrim's mechanics can build a Cobra kit car in 3-4 months. 
However, clients might spend several years working on their own Cobra, depending on how customised they want it to be. TimN (BlogSpot) took a year to finish his replica.  
Alexmak (YouTube) says tasks might take 30-40 minutes or 5-6 hours; he estimated 600-800 manhours for his project. 
Be patient and do not rush: Some tasks take longer, like installing the steering rack and column (Tim). 
10. Purchase specialist automotive tools to complement your kit.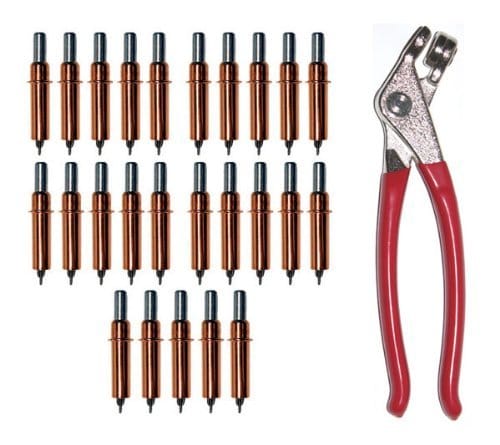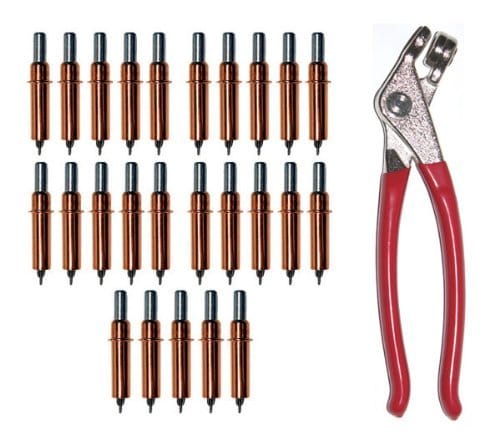 Richard Stubley (Instructables) says he did not require lots of tools for his Gardner Douglas Mk4 Euro, just time and patience.
YouTube channel Ted's Garage records that his most useful tool was high quality Cleco Fasteners. Sometimes referred to as 'skin pins,' they have been integral to automotive, racing and aircraft metal repair for decades. Clecos come in standard or miniature sizes for confined spaces. 
Hand-operated Cleco fasteners are spring or plier operated, bar or wing nut styles. There are also power operated Clecos and Cleco clamps. Ted used hand operated Clecos as temporary fasteners when riveting two materials together.
Richard used a build trolley to move the body and put the car at a workable height. 
9. Use engineering to put the AC Cobra kit car together or make new parts.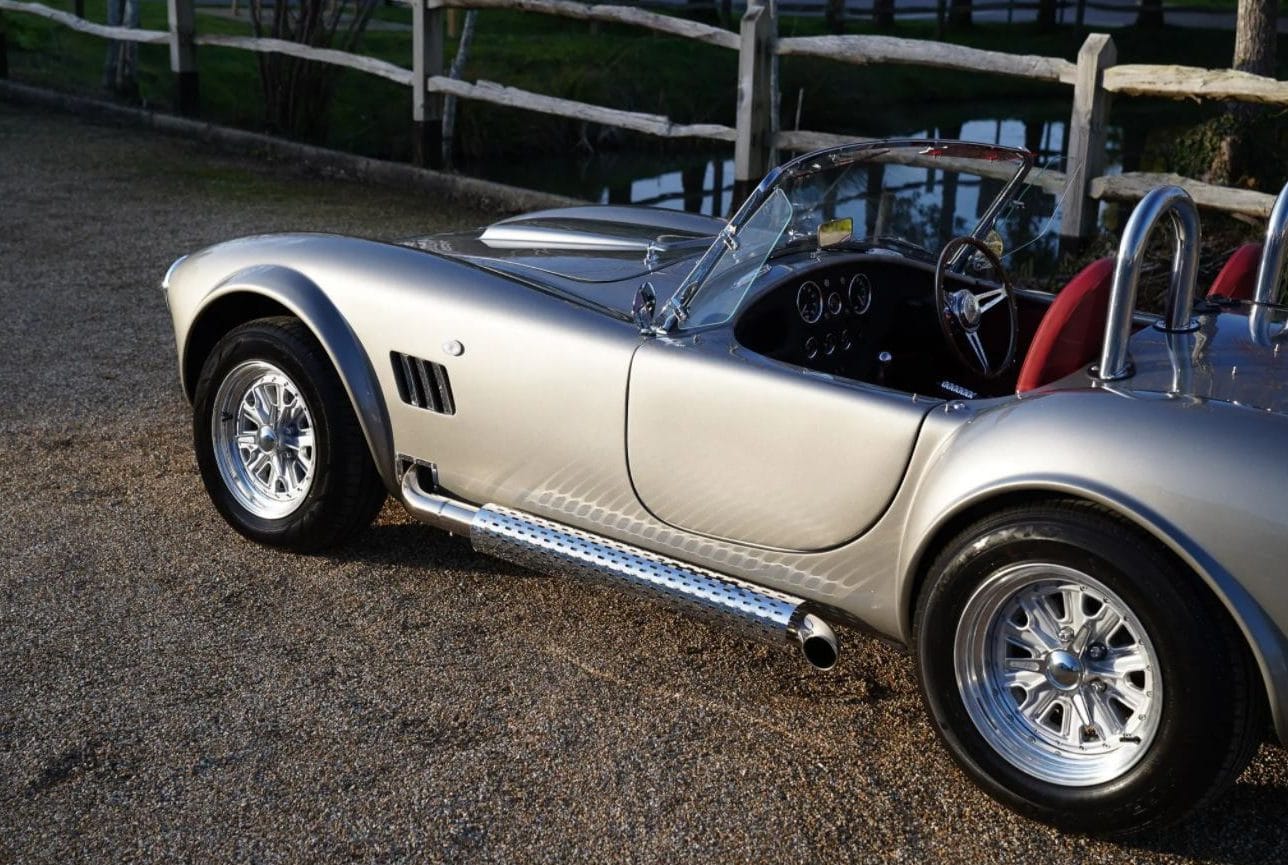 According to TacoJoe on YouTube, each engine, body, and frame is a little different, meaning you may need to tweak things when putting kits together, requiring mechanical and technical knowledge. The exhaust system was the most challenging; he had to modify the engine mounts and transmission support bracket, so he could tilt and angle the engine to get headers to line up with body cutouts for the exhaust, then modified the exhaust brackets to meet the side pipes. 
Some have found it necessary to modify ill-fitting parts and consequently engineered their own radiator brackets, stainless-steel cover brackets, master cylinder caps, waterneck caps, and air cleaners. 
8. Think ahead.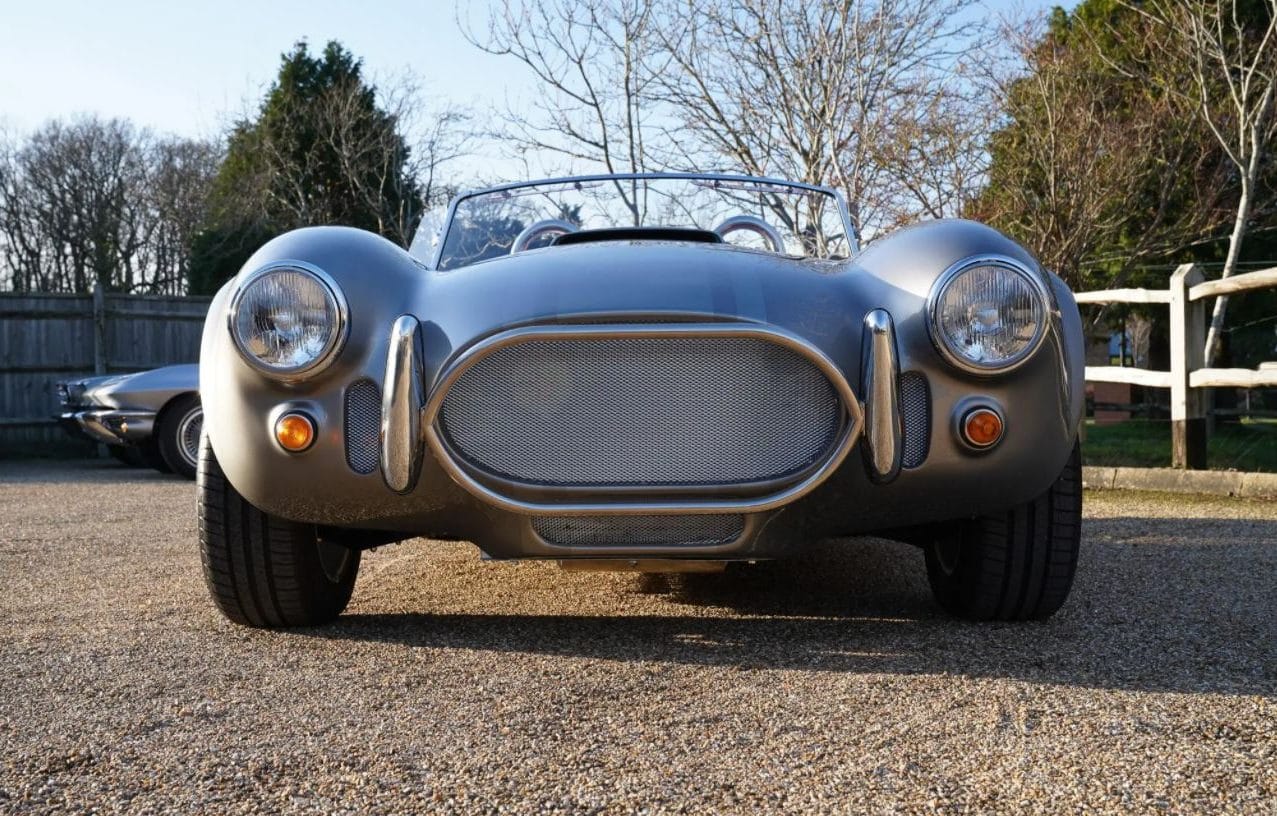 You can't predict everything that's going to happen, but you can think ahead and effectively limit problems caused by rushing and impatience. For example, Tim frequently needed to access the chassis, so he made the mesh removable using small flathead M4 nuts and bolts. Meanwhile, jason fixed a leak by ensuring clips on the hydraulic clutch are tightened beforehand.
7. If cutting holes e.g. carpet, check twice and cut once.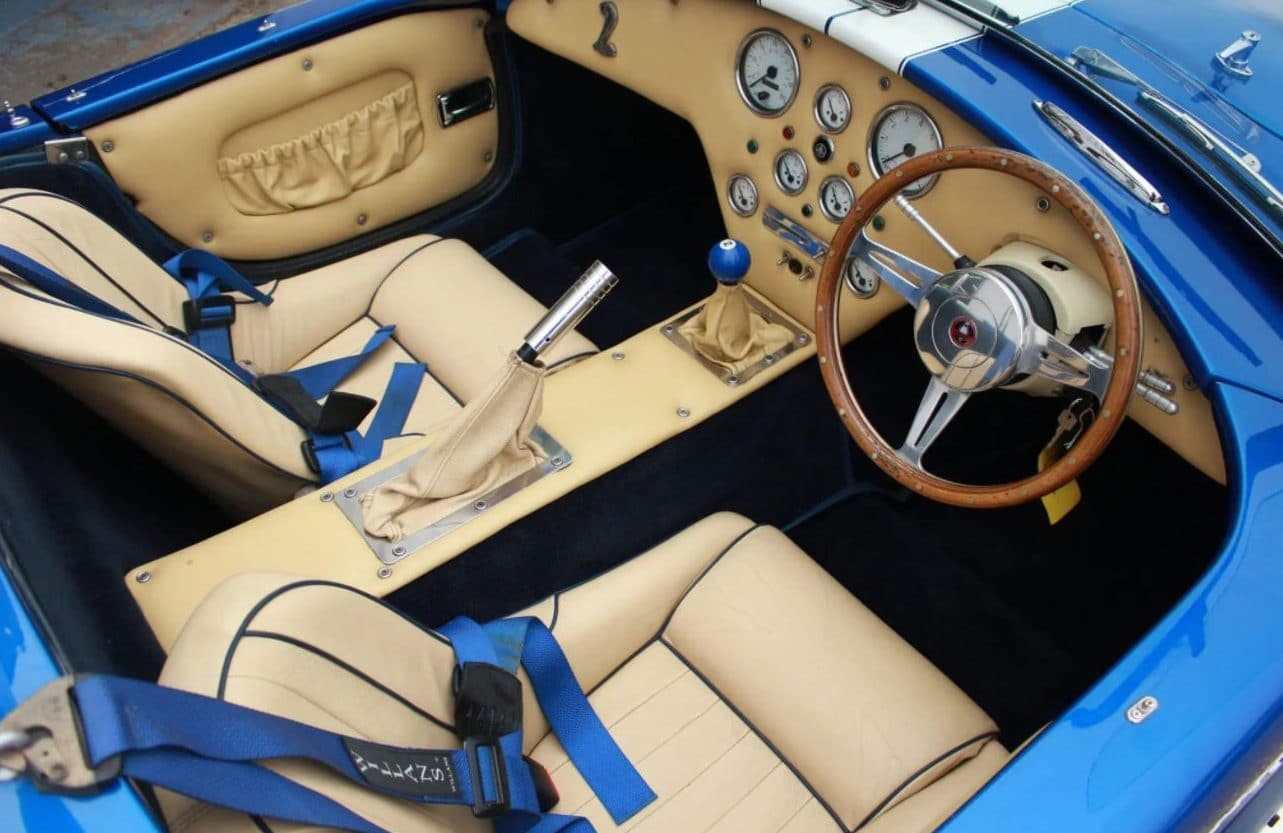 6. Source the right parts and tools by consulting British Cobra kit car owners.
Speak to Cobra kit car owners  or read blogs written by those who have completed a build similar to yours. There are useful threads on the Cobra Club forum, which document different builds. You can source parts or tools from members on the forum, watch kit car DIY videos on YouTube, and ask advice from mechanics who can recommend the best practices. 
Some obstacles, such as working on the suspension, can be overcome by hiring equipment such as a hydraulic press.
For example, Tim's fans were not working properly, so Pilgrim supplied him with a single big fan which was cheaper and larger than two small ones.
5. You can remove weight by replacing the cast iron water pump with an aluminium Edelbrock substitute 
See Aaron's Dax build thread on the Cobra Club website.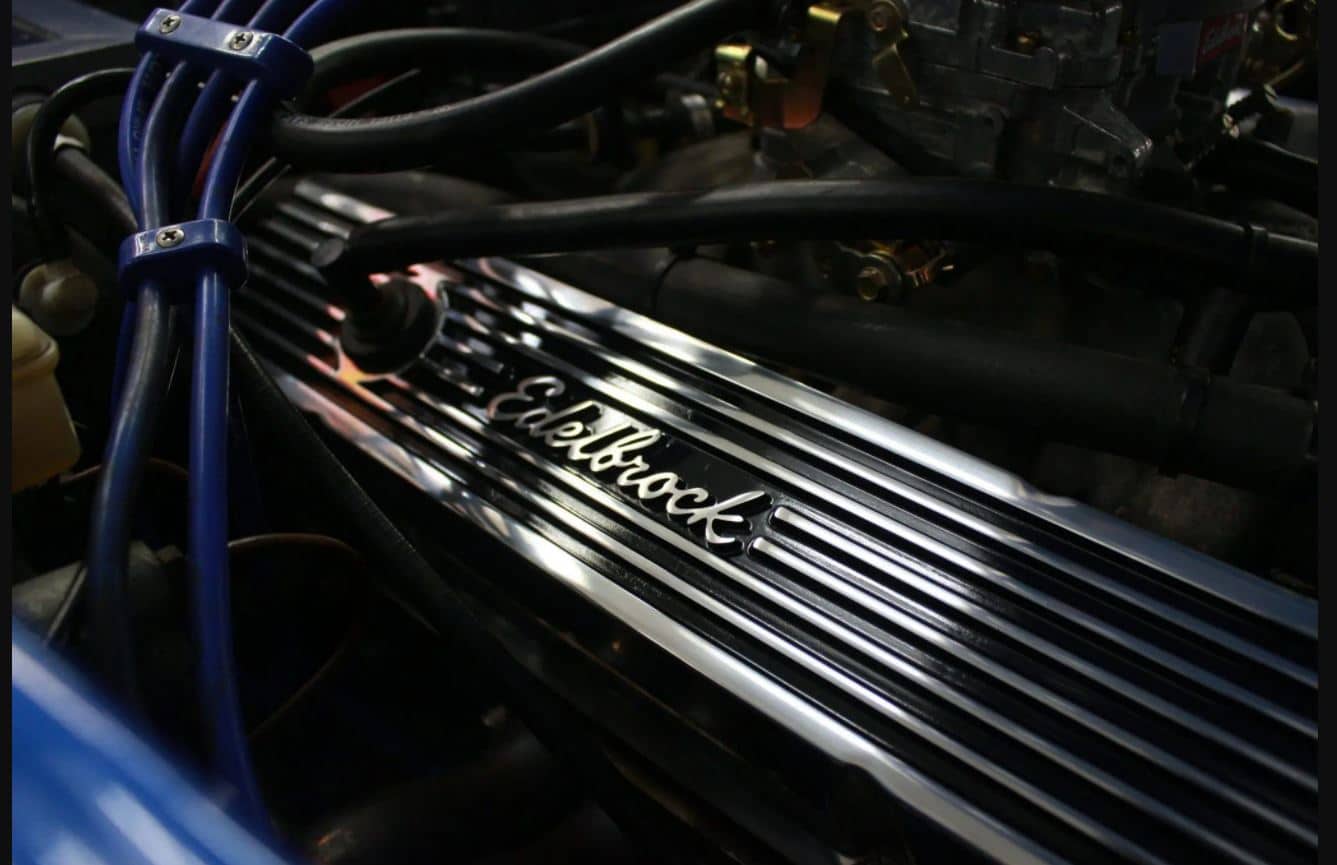 4. Use computer programs to draft designs.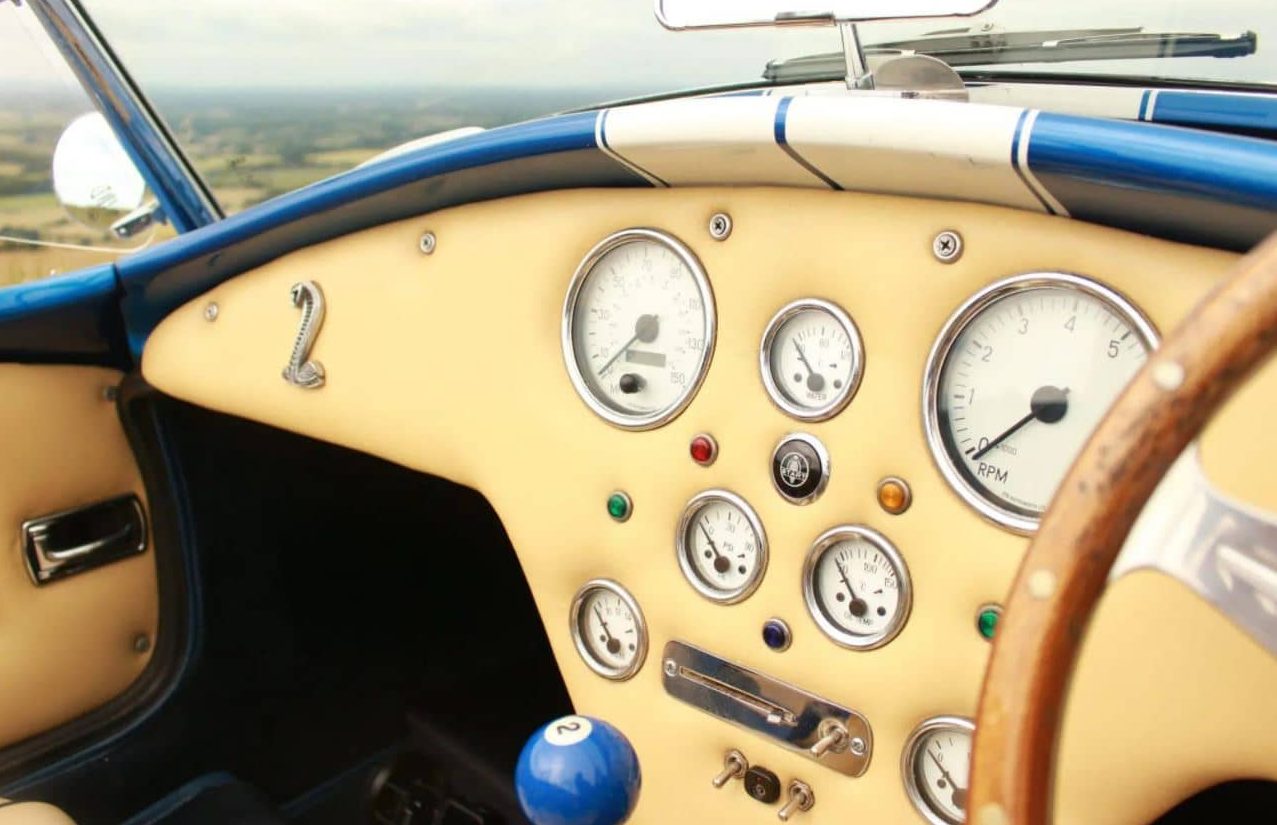 Computer software can really help you out when it comes to precision. For instance, Richard used Inventor to place the dashboard decals correctly before printing it 1:1 to ensure spacing was correct. 
3. It is essential that all wiring is installed correctly, as per the manufacturer's instructions.
This will prevent issues such as overheating and electrical faults.
Unless you have the experience, some tasks should be completed by professionals. Jason had only basic electrical skills, so he asked Pilgrim to finish the dashboard.
2. DO NOT tighten the nuts and bolts on the suspension until you have installed everything.
This is so the engine, gear box, rear end, etc, sit correctly.
1. Save money at the paint shop by preparing the bodywork yourself.
Richard spent time on the flashlines, scraping with a blade at a negative angle, then sanded and smoothed. As John says, "There is no substitute for good preparation."
Useful Cobra Kit Car Forums:
The UK Cobra Club forum has over 1200 members who either own or are building a 427 replica, 289 or Daytona Cobra. It serves as an indispensable source of

technical support

for Cobra replica builders and owners. There are various build threads which document progress, including mistakes, fixes, best practices, and advice. Members can also source parts from other members.

Kit car manufacturers may have their own online forum where you can consult with other customers and compare

best practices

. 
Useful Resources to Build Cobra Kit Cars:
The UK Cobra Replica Owners Club – As part of membership, you receive a club magazine which provides useful contacts and information. The club hosts various meetings across the UK where you have the opportunity to meet other Cobra owners and ask advice

.
The DIY Ford website includes articles like '

How to build engines with increased horsepower'

and

'How to rebuild the small-block Ford.'

Various AC Cobra kit car blog diaries by owners like Richard Stubley, TimN, John Tisbury, and Jason Brown.

Numerous DIY kit car videos on YouTube by Life at Speed, Alexmak, Ted's Garage, LB427SC, and TacoJoe.

You can order Cleco fasteners online from specialist UK suppliers like Eumro Tools.
Some Helpful Terminology
Corner weights – to add weight to a given corner, raise the ride height at that corner or lower the ride height at an adjacent corner (Grassroots Motorsports). 
Hydraulic clutch – disengages or engages the clutch plate from the engine.
Independent suspension – the camber of the wheel is not affected by the motion of the opposite wheel.
Intake Charge – the fuel and air mixture flowing into the engine.
Limited slip differential – a differential with a mechanism that limits the speed and torque differences between two outputs, it ensures torque is distributed to both wheels even on a slippery surface.
Wind wings – small panel in a car window which can be turned outward for ventilation.
Wiring loom – a car's system of colour-coded electrical wires.
AC Cobra Kit Car Build Summary
Be patient and do not pressure yourself. Building a replica Cobra is not a race. 
Do your research and contact the right people for advice and sourcing parts.
Above all, it is a labour of love. Be positive: your efforts will pay off and you will pass the IVA (British Safety Standards Test) successfully!
If you are planning to buy a new replica AC Cobra, have a look at Pilgrim MotorSports' kit cars for sale here. They also have a large turnover of classic cars and classic ford mustangs for sale.
Author: Charlotte Iggulden
---
Pilgrim Motorsports is a leading UK classic car specialist and sports car manufacturer. We build, restore, service and upgrade all classic cars, specialising in Pilgrim Sumo Cobra, Shelby Cobra, AC Cobra, Dax Cobra and Speedsters. Our sister company Muscle Car UK has classic Ford Mustangs and classic American muscle cars for sale in the UK.
For more updates, news and tips, follow us on Instagram, Facebook and LinkedIn.
Looking for something specific? We can help.
We also provide service and restoration on any car, classic or otherwise.
---
Liked This Article? More Like This:
How to Find the Right Donor Car for Kit Car Projects
About the Shelby AC Cobra and the History of Kit Cars