By Chris Williams
Sports and muscle car fans alike will be sweating in their leather driving gloves and quaking in their cowboy boots as AC Cars confirmed yesterday that the two new Cobra models have arrived in the UK.
On July 1 2020, AC Cars announced these new models in a move to recreate the old 1962 Cobra race car and they appear to be determined in delivering on that promise. 
Although the two new models are a true recreation of the AC Cobra from the outside, underneath they have inherited a thoroughly modern demeanour. 
New AC Cobra Specs
The first model is called the Cobra Series 1 Electric. This is, unsurprisingly, AC's electric Cobra. Albeit with a new powertrain and upgraded components such as the brakes and steering, the Electric is a beautiful car and still looks totally like the original. 
Wonderful, or sacrilegious? You decide, but the headlines are these: 0-62mph 6.7 seconds, 500Nm of torque, 230kW (308bhp), 120 mph top speed, 150 mile estimated range, less than 1250 kgs. RRP is £138,000.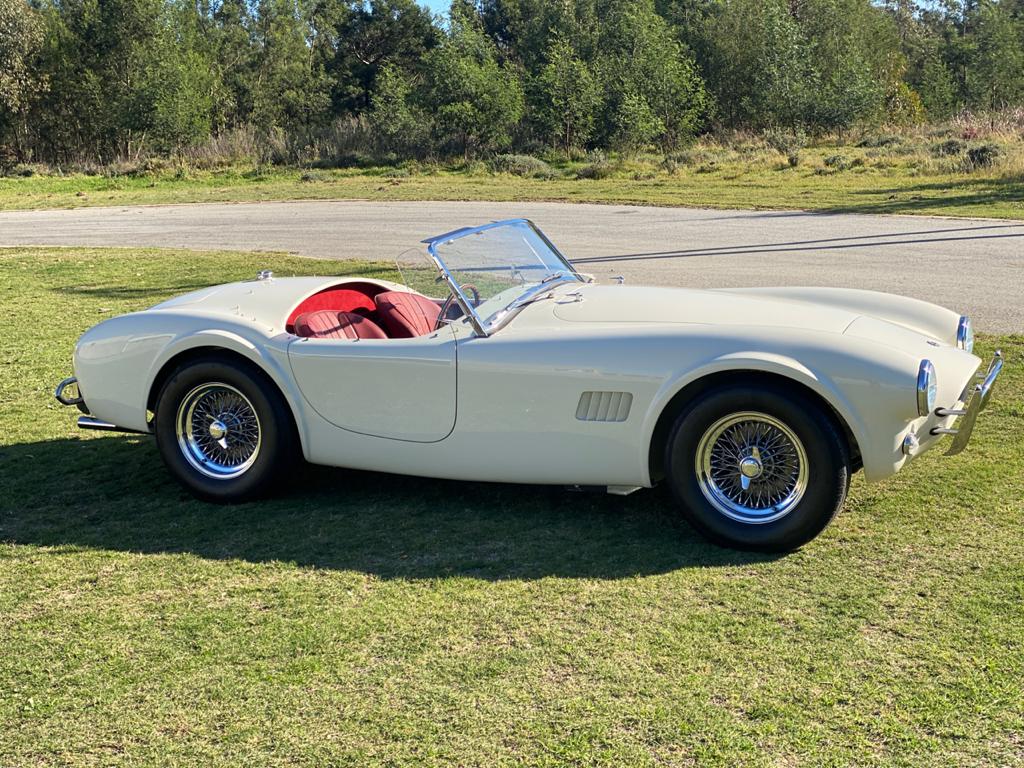 The second model is the Cobra 140 Charter Edition. The '140' refers to the size of the engine in cubic inches; in today's English that means the 2.3 litre 4-cylinder from the current Mustang. AC estimates a 0-62mph sprint in 6 seconds, power/torque at roughly 350bhp/440Nm, all wrapped in a featherweight 1,100 kg body. RRP for the 140 is £85,000. 
Both of these new models are limited editions with only 58 of each being produced for sale in the UK. The '58' is to signify the 58 years since the original AC Cobra was born. Despite all the current economic headwinds, AC Cars CEO Alan Lubinsky was "confident these two innovative recreations of classic Cobras—brought right up to date—will bring us real sales success and re-establish the AC brand in the traditional 'home market' for outstanding sports cars".
What Does This Mean For AC Cobras For Sale in the UK?
However, given that these two new models are both low volume and come with a high price tag, quality Cobra replicas will still remain popular. Not to mention that some Cobra enthusiasts, while in admiration of AC's models, simply want theirs with a V8 engine. AC also do V8 models, the 430bhp 378 (£94,950) and 580bhp 378 Superblower (£129,500), but they are altogether too pricey compared with Pilgrim Motorsports' hand built £55,000 V8 Cobra, for example.
Nevertheless, this is titillating news for Cobra and Le Mans fans across the UK.
Author: Chris Williams
---
Pilgrim Motorsports is a leading UK classic car specialist and sports car manufacturer. We build, restore, service and upgrade all classic cars, specialising in Pilgrim Sumo Cobra, Shelby Cobra, AC Cobra, Dax Cobra and Speedsters. Our sister company Muscle Car UK has classic Ford Mustangs and classic American muscle cars for sale in the UK.
For more updates, news and tips, follow us on Instagram, Facebook and LinkedIn.
Looking for something specific? We can help.
We also provide service and restoration on any car, classic or otherwise.