By Charlotte Iggulden
The British-American AC Cobra was a collaboration between Texas racing driver, Carroll Shelby, and English Company AC Cars. The Shelby Cobra, later known as the AC Cobra or Ford Cobra, is reputedly the most copied classic car in the world, making up a significant percentage of the popular kit car industry.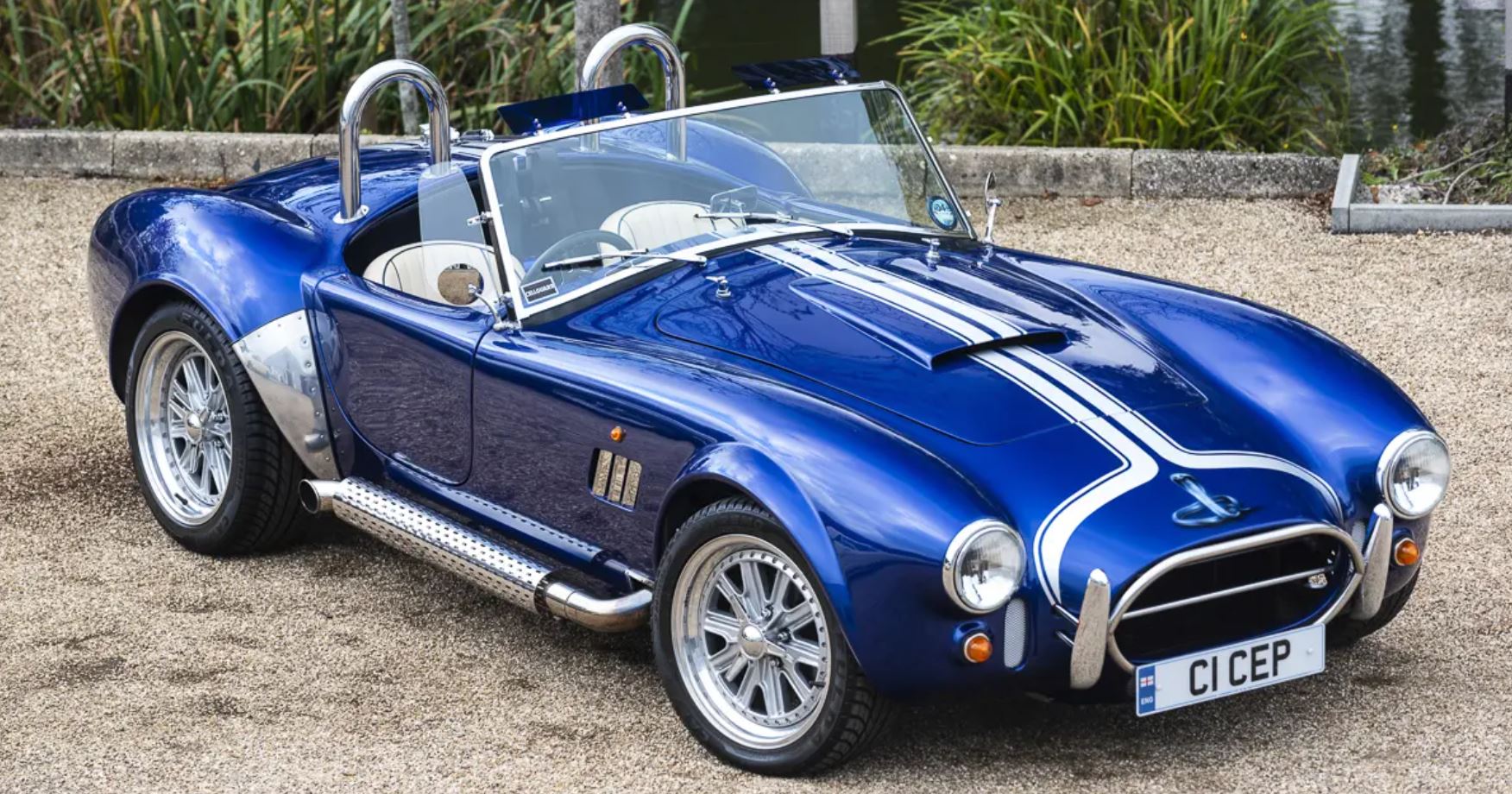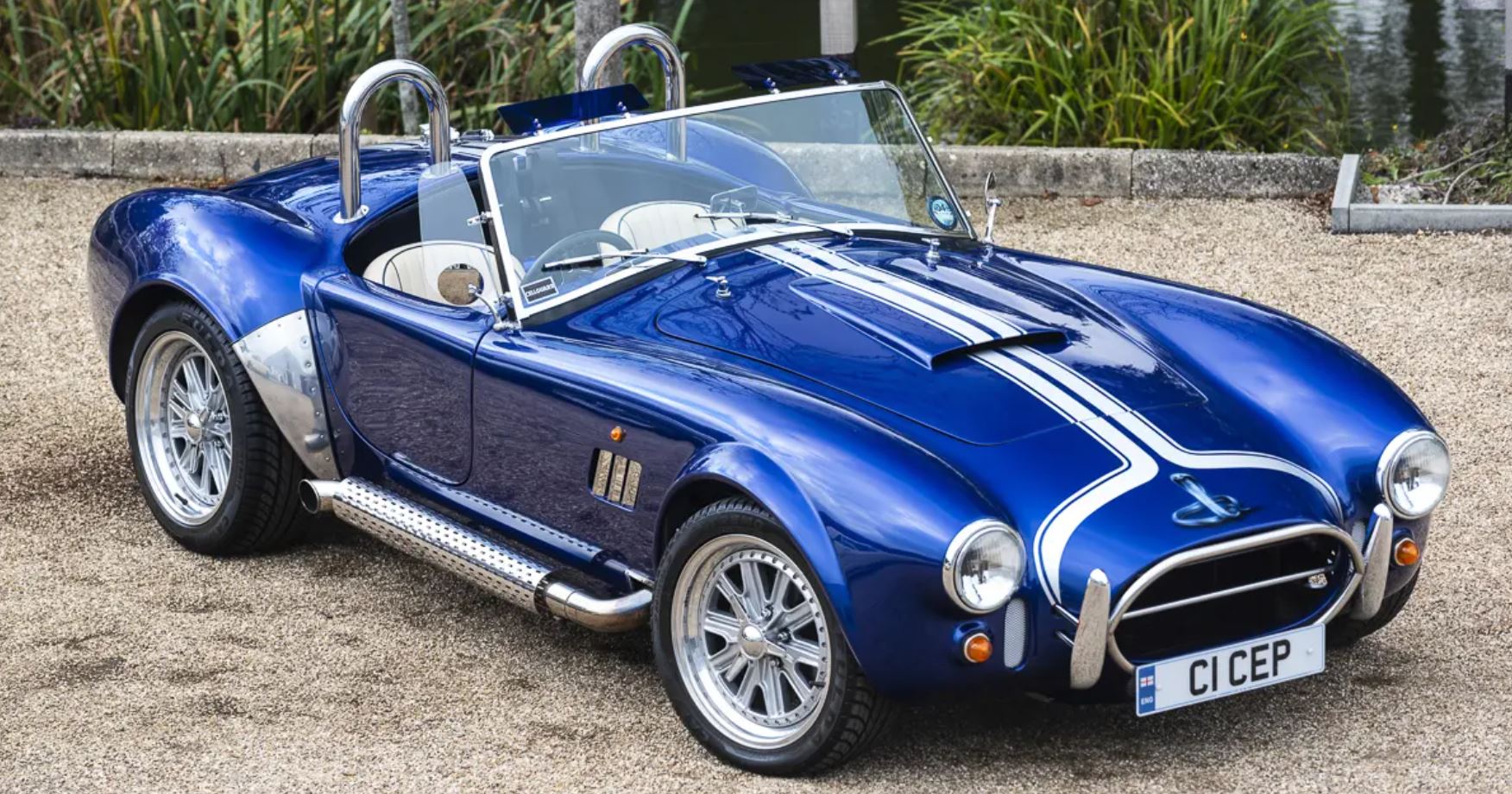 Five Best Cobra Replicas and Cobra Kit Cars Made and Sold in UK

DAX 427 
One of the leading UK manufacturers of Cobra recreations, DAX have almost 40 years' experience and 3,000 kits sold. The director is an independent agency based in Belgium who plans to add the Coupe to their Shelby sports cars. With their office and workshop in North Weald Basset, the company will run under JK Sports Cars although DAX remains part of their operation. Committed to continual product improvement, they produce the DAX 427, formerly known as Tojeiro. 
AK 427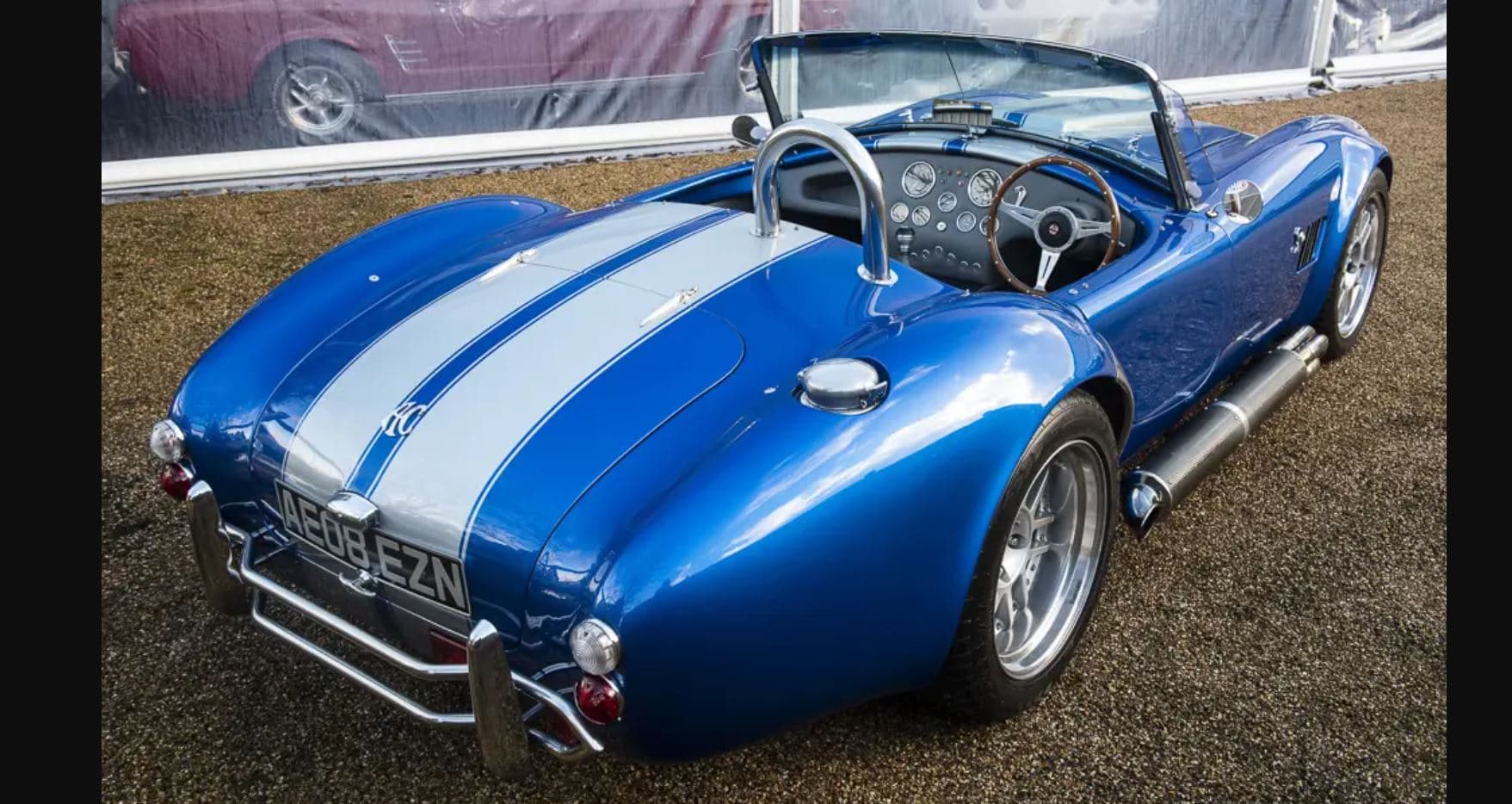 Based in Peterborough, AK offer a fully built Cobra kit car in the UK based on the 1960's 427 Cobra. Modern components and chassis complement an authentic body shape. The car can be finished to personal specifications, with options discussed prior to order. AK produce six factory builds per year.
Pilgrim Sumo MK3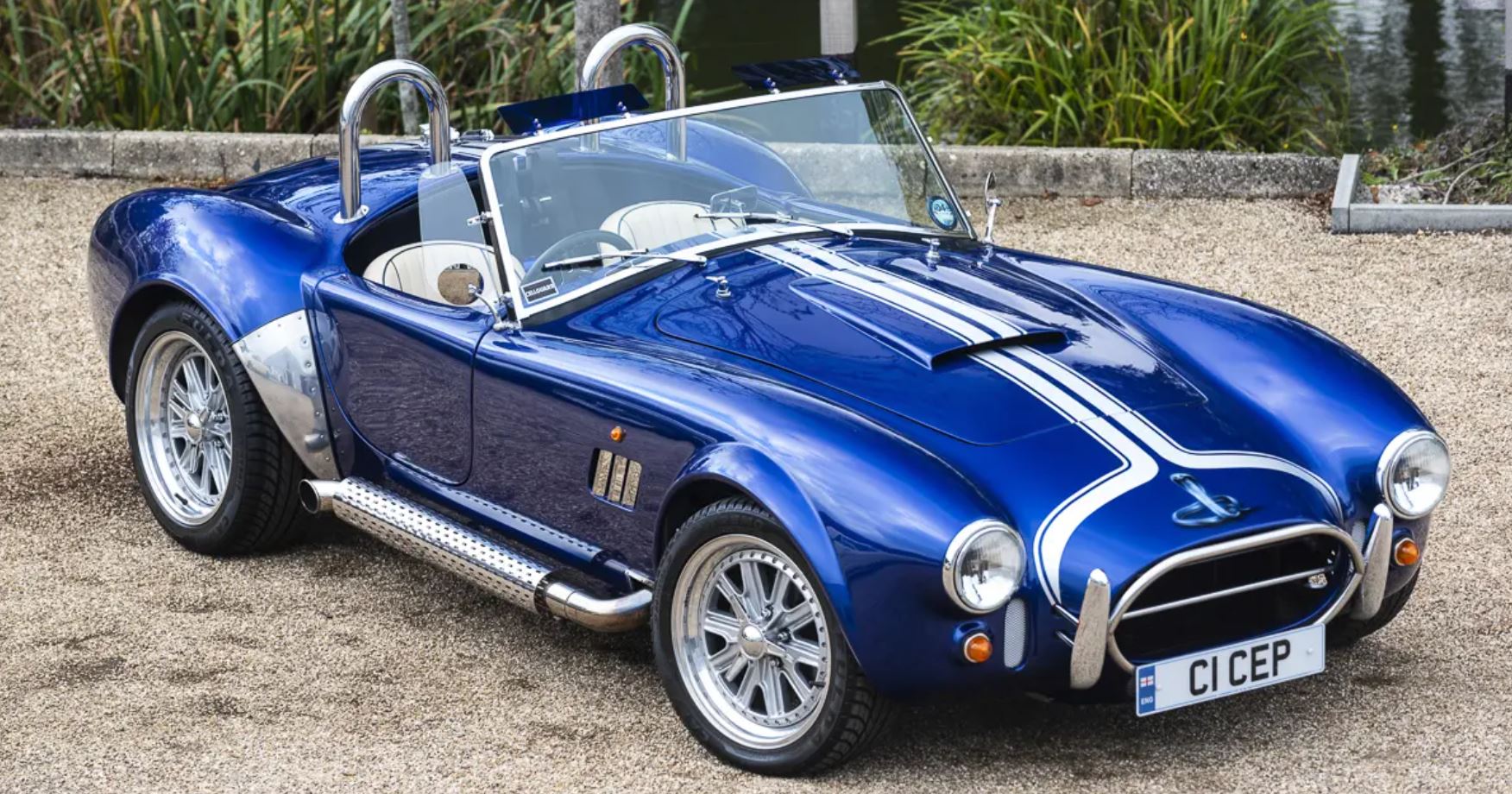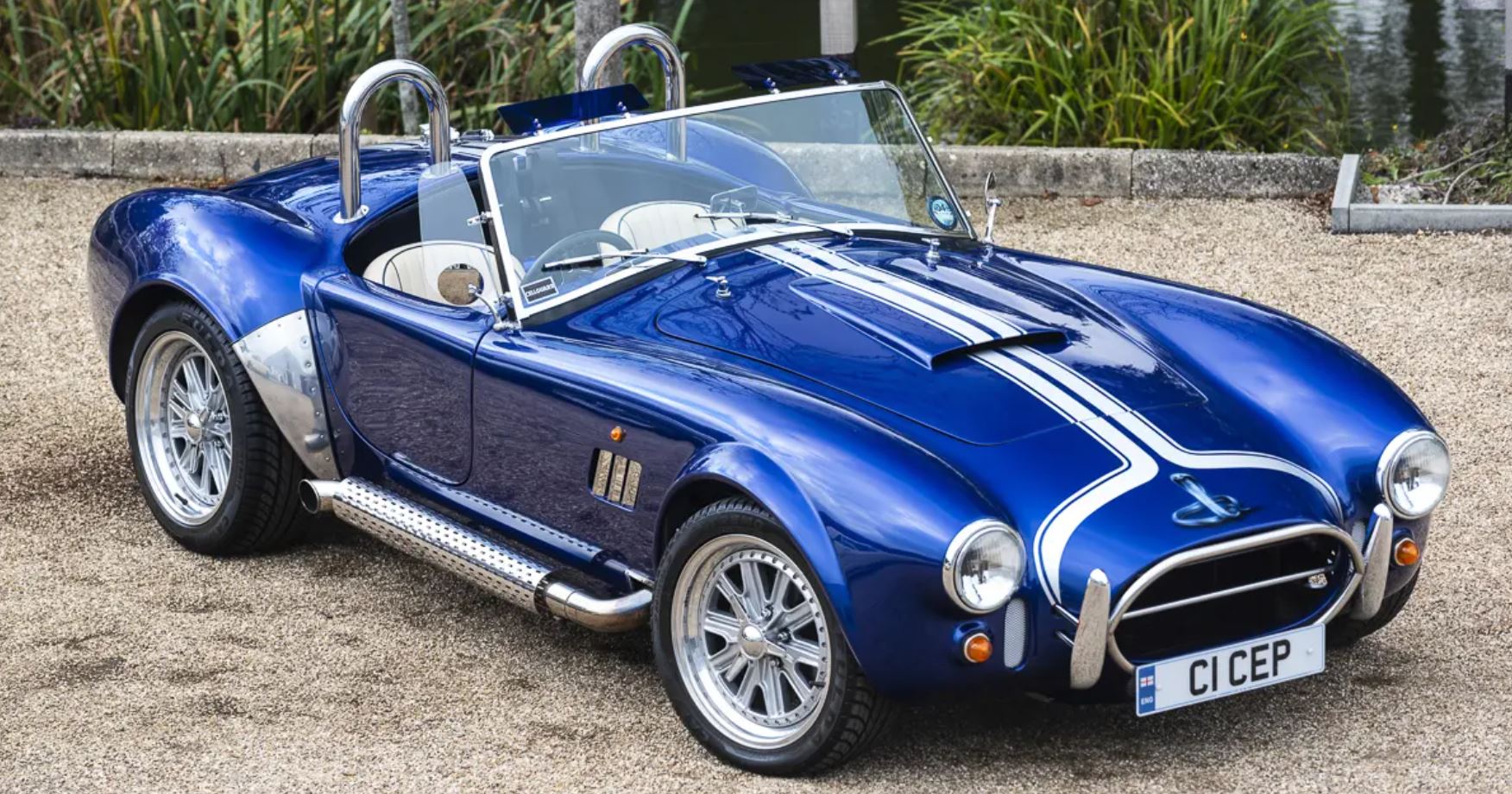 Based in Henfield, West Sussex, Pilgrim Motorsports builds the classic AC roadster recreation to order. One of the first companies to start building kit cars in Europe, they are the most prevalent manufacturer in Europe of new replica AC Cobras. Learn more about Pilgrim's origins on our Car Dealer interview.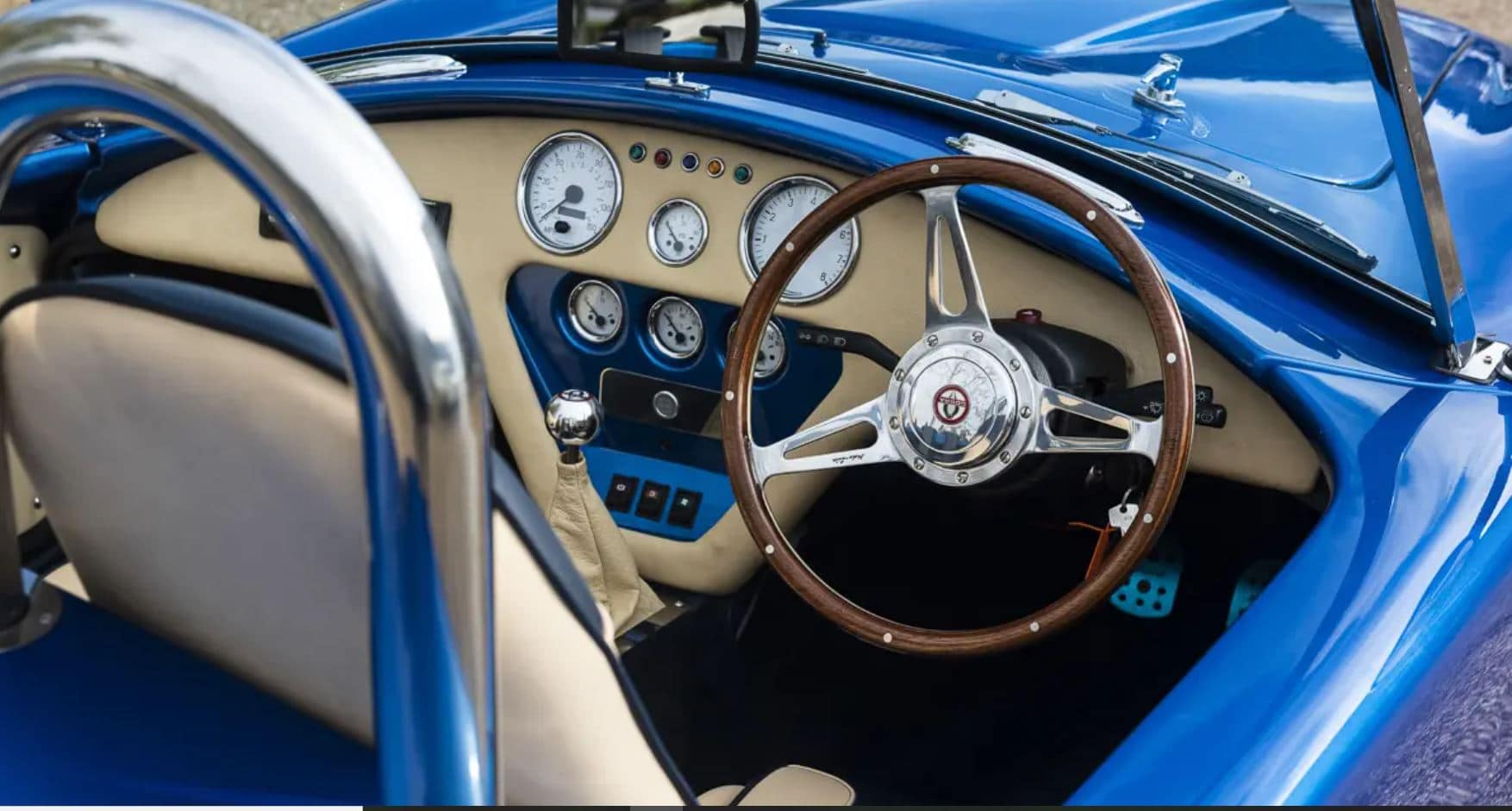 According to Haynes Manual for Kit Cars, Pilgrim bodies are among the best in the industry. 
Built for safety by craftsmen, the design has a deformable crash structure and two steel bars running the length of the driver and passenger doors, ensuring serious side protection, without flexing.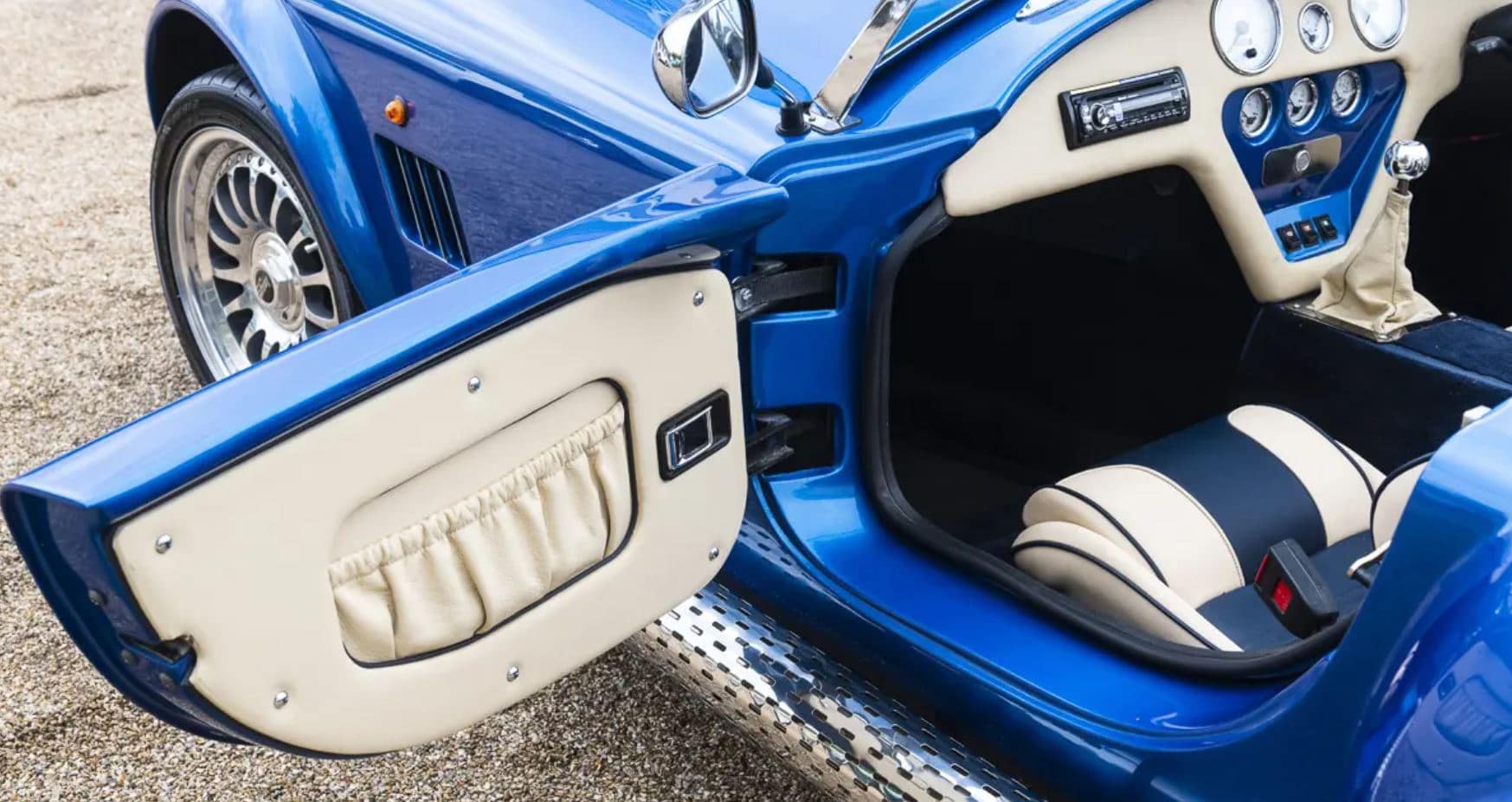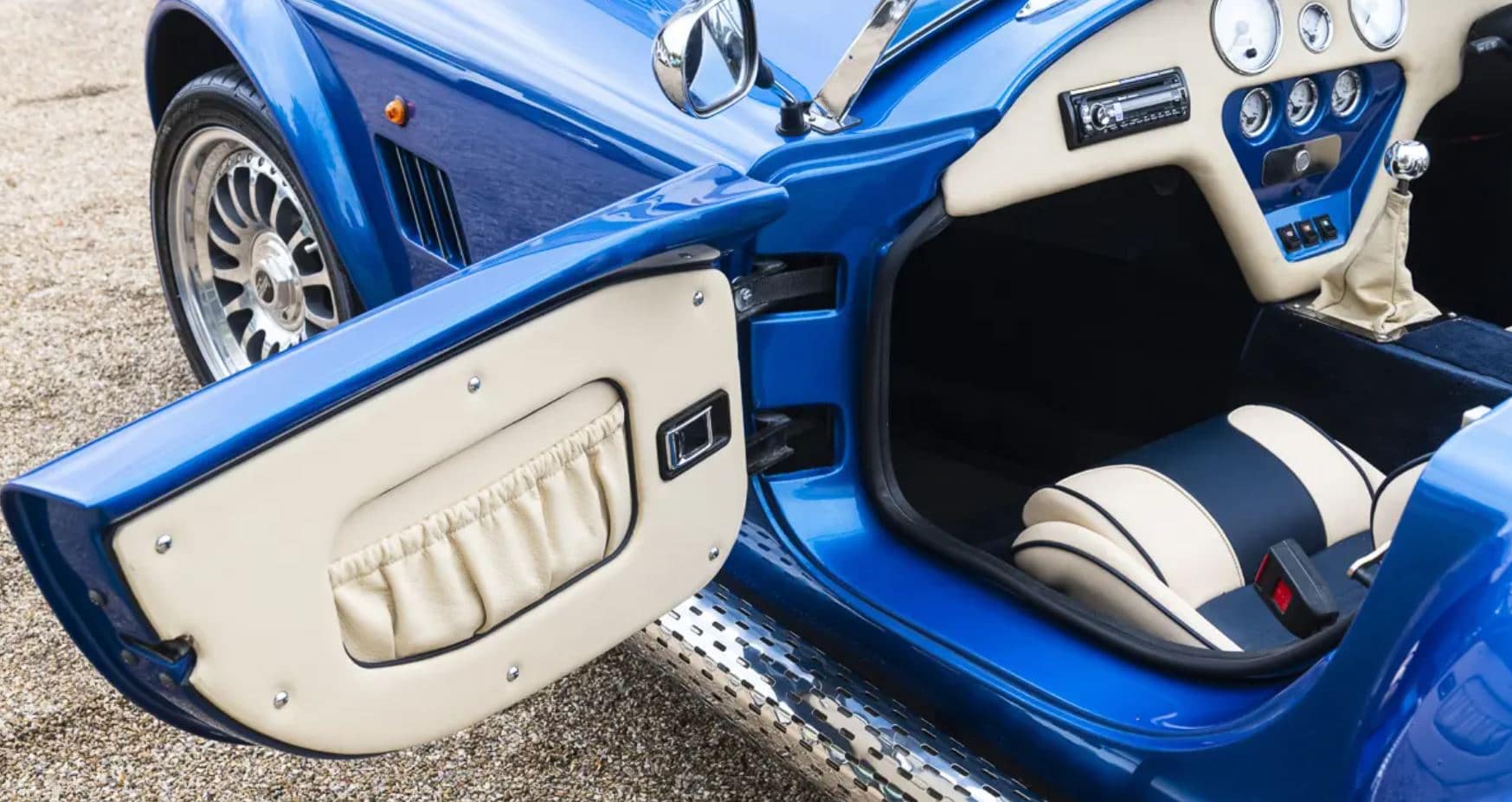 The chassis is a result of 35 years of design and strength improvements, using the stronger and more rigid box frame semi-monocoque design. 
The rolling chassis is galvanised as part of the build and value-added package, protecting it from rust. Customers can choose their specification, British standard colour, and trim combinations, allowing Pilgrim to build the most cost-effective AC Cobra replica available. Depending on budget or preference, a Ford engine 302, Chevy 350, LS, or Rover V8 are offered.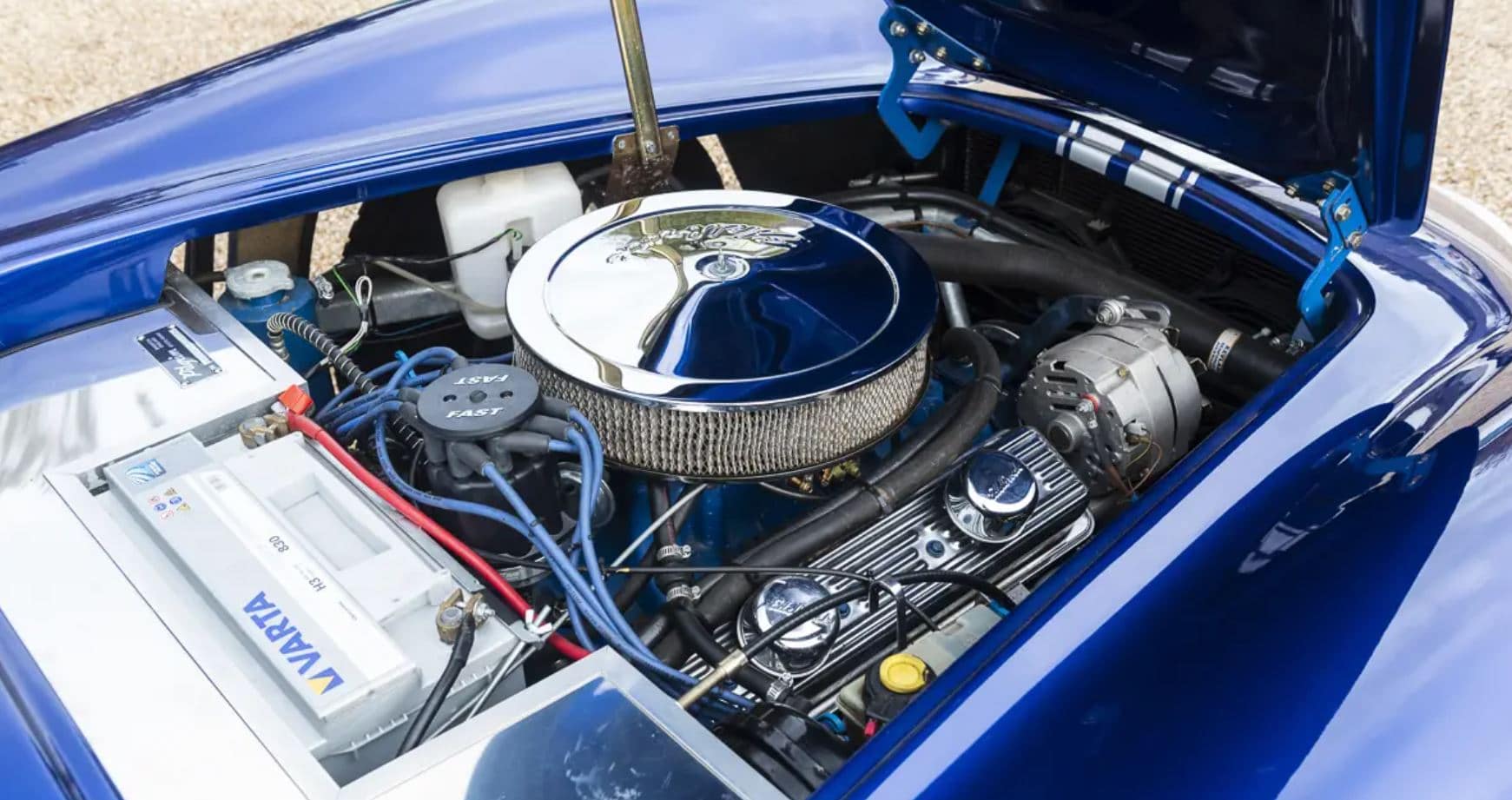 Clients can build their car step-by-step using the Modular Build. 
If you are looking for a Shelby Cobra kit car for sale, browse our used and restored replicas.
AC 289 MkII
and
427 MkII
Alan Lubinsky bought AC Cars in the 1990s, intending to produce original AC Cobra cars at an economic sales price. Based in Norfolk, the eponymous providers of the famous British Cobra chassis are currently collaborating with AC Heritage at Brooklands racing circuit to build aluminium models based on the 1960s cars.
AC announced in October 2020 they are building new replica AC Cobra cars inspired by the 1963 Cobra 24 Hours Le Mans race cars with modern electric engines. 
Shelby
Shelby Europe develops, build, and sell Heritage/Continuation Shelby Cobras in fibreglass or aluminium. Their head office is in the Netherlands. Staying true to its originality, the Shelby American 427 S/C is based on the '65 model with a stronger steel frame, better alloys, cooling, and heating. 
The 289 FIA has the same 1964 chassis and body, with updated safety components to improve reliability. The lightweight 289 Street Roadster is an upgraded version of the 1962 model.
Shelby Europe sell the CSX4000 and CSX6000 427 S/C, CSX7000 289 FIA, CSX8000 289 Roadster, the 50th Anniversary CSX7000 FIA and the Shelby Daytona Coupe.
Cobra Replica Reviews 
Candy Skene bought her grey convertible Pilgrim AC Cobra Sumo in November 2020. After a visit to Pilgrim, she liked the way the Cobra was built, its safety, leather bucket seats, cushioned leather-trimmed dashboard, and stainless-steel side-pipes. 
Her Sumo Mk3 is a factory-built 250-300bhp roadster and Pilgrim's most successful model, available as right or left-hand drive. Candy thought the Cobra was worth the money as it 'looks and sounds amazing,' making her smile when driving. It is responsive at low speeds, and a 'proper car,' without traction control or ABS.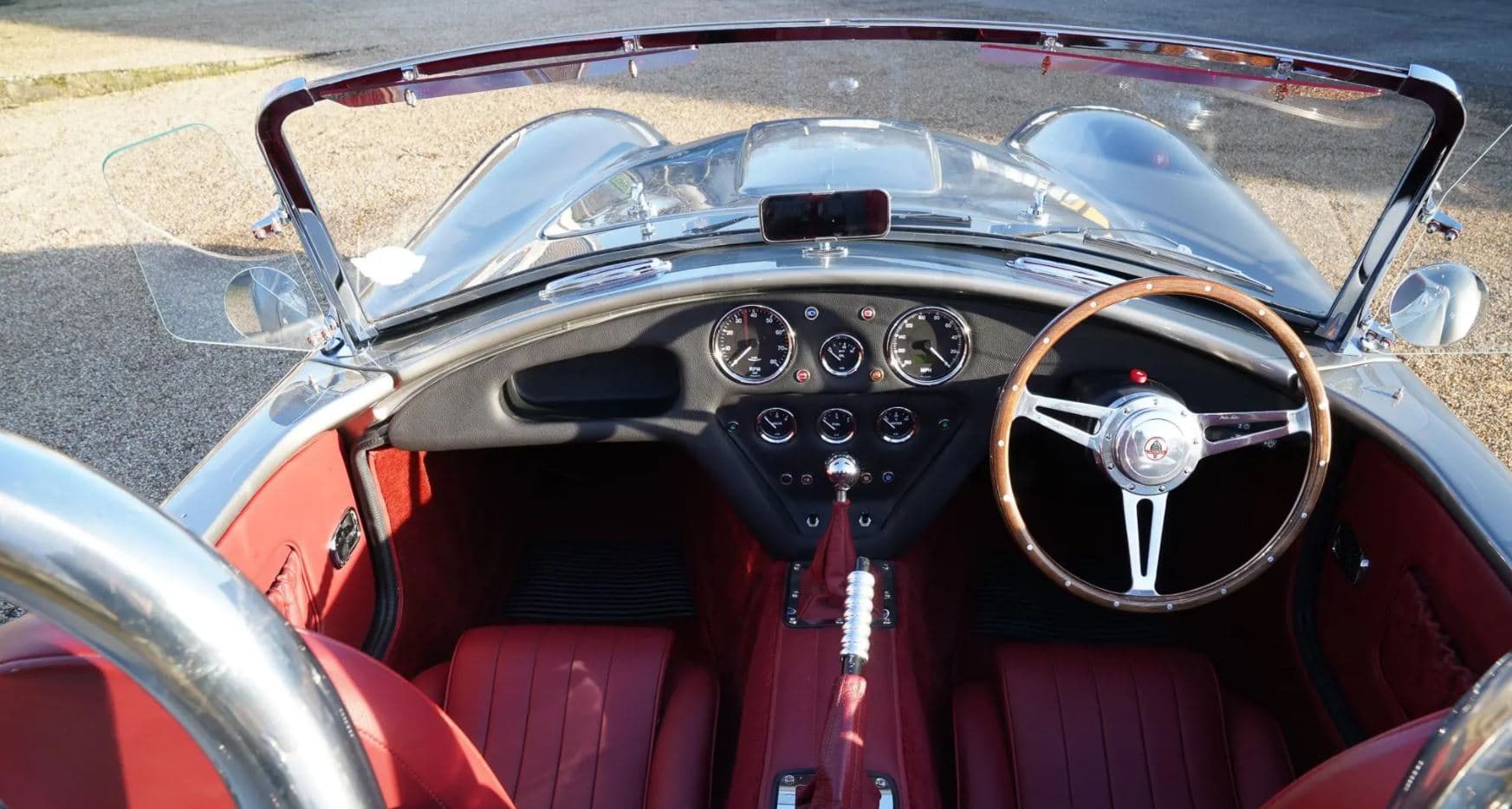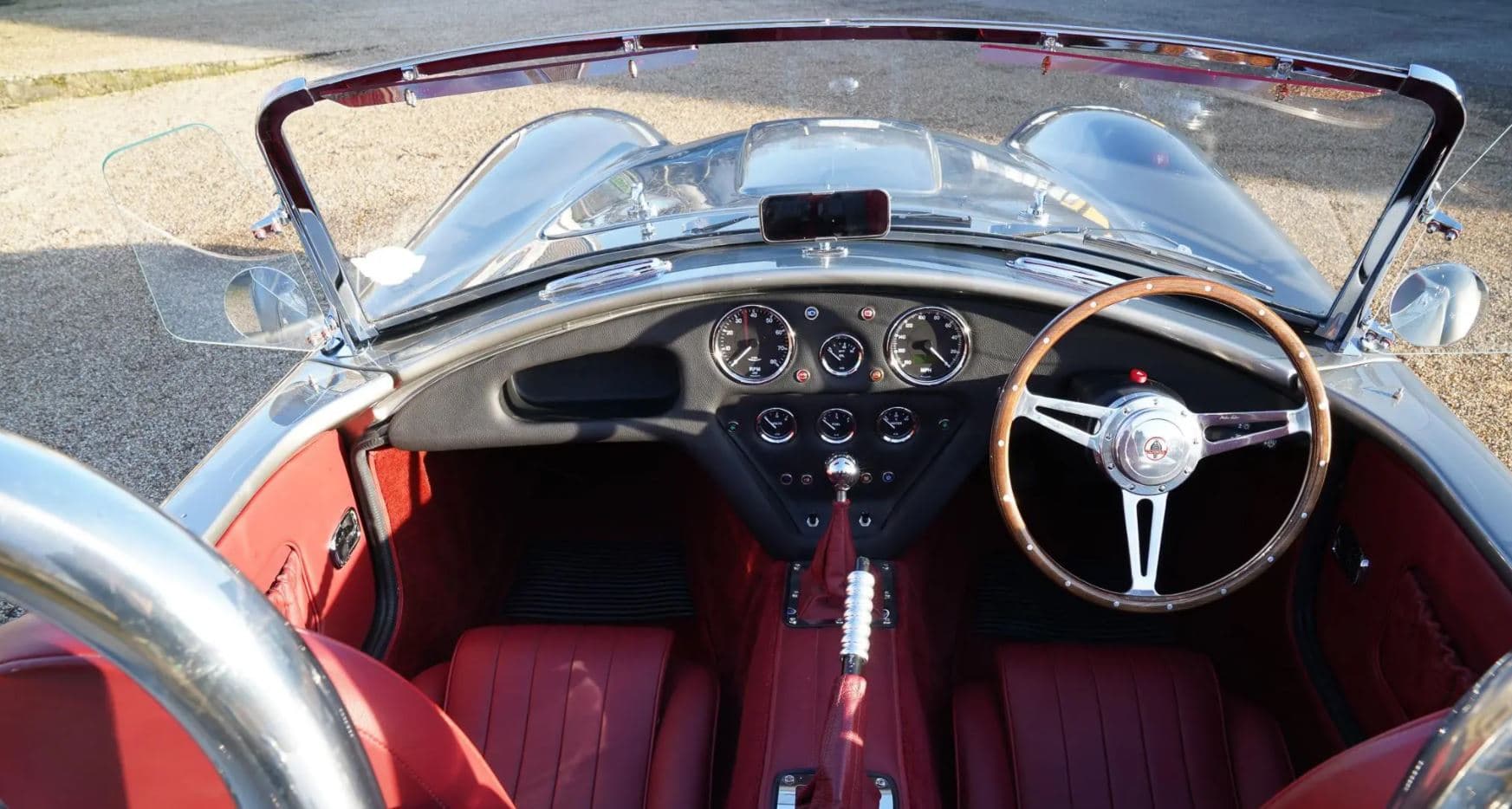 How Much As An AC Cobra kit car?
If the parts are found and prepped yourself, a Pilgrim could cost as little as 18k or 24k for full-spec. Their new, fully built Cobra kit car sells between £55-70k.
YouTube user AdamC3046 owns his dream car, an AC Cobra replica. Built by DAX with ladder frame chassis and composite fibreglass construction, he ordered it with blue paintwork and white stripes, black wheels, side pipes, non-functional fans in the front, cream material interior, wooden steering wheel, and Chevy V8 (the most popular engine choice according to Redditt).
Cobras get a lot of love from Redditt as well: users love having the same performance and aesthetics as the original, but the parts, maintenance and insurance is cheaper. 
YouTube channel The Driver Download interviewed Instagram user @AskThierry on his Superformance AC Shelby Cobra replica. Whereas Shelby Cobras are usually 427cid V8s with 425hp and 480lb-ft torque, Thierrys's is a customised Ford 460cid V8 with 600hp and 600lb-ft torque. Thierry likes the raw horsepower and driving experience of manual transmission and no electronics. The lack of power steering is a good workout, guaranteeing fun on the track and everyday cruising. Maintenance is easy and inexpensive.
AutoBlog interviewed Paul Borror, owner of a Factory Five Mk4 Roadster Cobra Replica. Paul liked the idea of building a kit car and found one that was partially started. He enjoyed the process so much he has built three, including a 1965 427 S/C. Building a new replica AC Cobra can be frustrating and challenging because they accept any drivetrain combination, brake, and suspension. However, it is a custom car, not 'snap-together' model kit. 
Cobra Replica: A Modern Car With a Legendary Look

If done well, a new replica AC Cobra is reliable, with lower maintenance and running costs, alongside the satisfaction of building and customising it yourself. 
Paul Bennett, Managing Director at Pilgrim Motorsports, told Car Dealer Magazine that producing replicas are a form of flattery. "New cars with the old look," he says, are popular in today's nostalgic market especially.
The Shelby Cobra's unrivalled racing heritage has guaranteed its desirability

To quote the song, 'Hey Little Cobra,' by The Rip Chords:
"Hey, Little Cobra, Don't you know
you are going to shut 'em down."
Author: Charlotte Iggulden
---
Pilgrim Motorsports is a leading UK classic car specialist and sports car manufacturer. We build, restore, service and upgrade all classic cars, specialising in Pilgrim Sumo Cobra, Shelby Cobra, AC Cobra, Dax Cobra and Speedsters. Our sister company Muscle Car UK has classic Ford Mustangs and classic American muscle cars for sale in the UK.
For more updates, news and tips, follow us on Instagram, Facebook and LinkedIn.
Looking for something specific? We can help.
We also provide service and restoration on any car, classic or otherwise.
---
Liked This Article? More Like This:
Two New AC Cobra Models Arrive in UK