By Charlotte Iggulden
The British-American AC Cobra was a collaboration between Texas race car driver, Carroll Shelby, and English Company AC Cars. The Shelby Cobra, later known as the AC Cobra or Ford Cobra, is reputedly the most copied car in the world, making up a significant percentage of the popular kit car industry. 
What is a Kit Car? 
A kit car is an automobile that is purchased from a car manufacturer as parts and assembled by the buyer, or a third party, into an operational vehicle. They are typically built around a 'donor car', which provides the transmission, engine, and sometimes chassis.
Kit cars have existed since the birth of the automobile in 1896 when Englishman Thomas Hyler-White imagined a car that could be assembled at home. His designs were published in The English Mechanic magazine. In the USA, the 1912-14 'Lad's Car' could be purchased from the Niagara Motor Company in kit form for $140 or fully assembled for $160. 
Building your own car became popular during increased production in the 1950s, when rusty vehicles were sent to breaker's yards. An industry developed that supplied bodies, parts, and chassis for new automobiles. Most were sports cars, and as fibreglass became lighter and better performing, kit cars were more obtainable alternatives if the original was low production and expensive. 
Modern kit cars like the new replica AC Cobra are authentic reproductions of classics, designed for anyone with technical skill to build and drive them. 
What is the AC Cobra?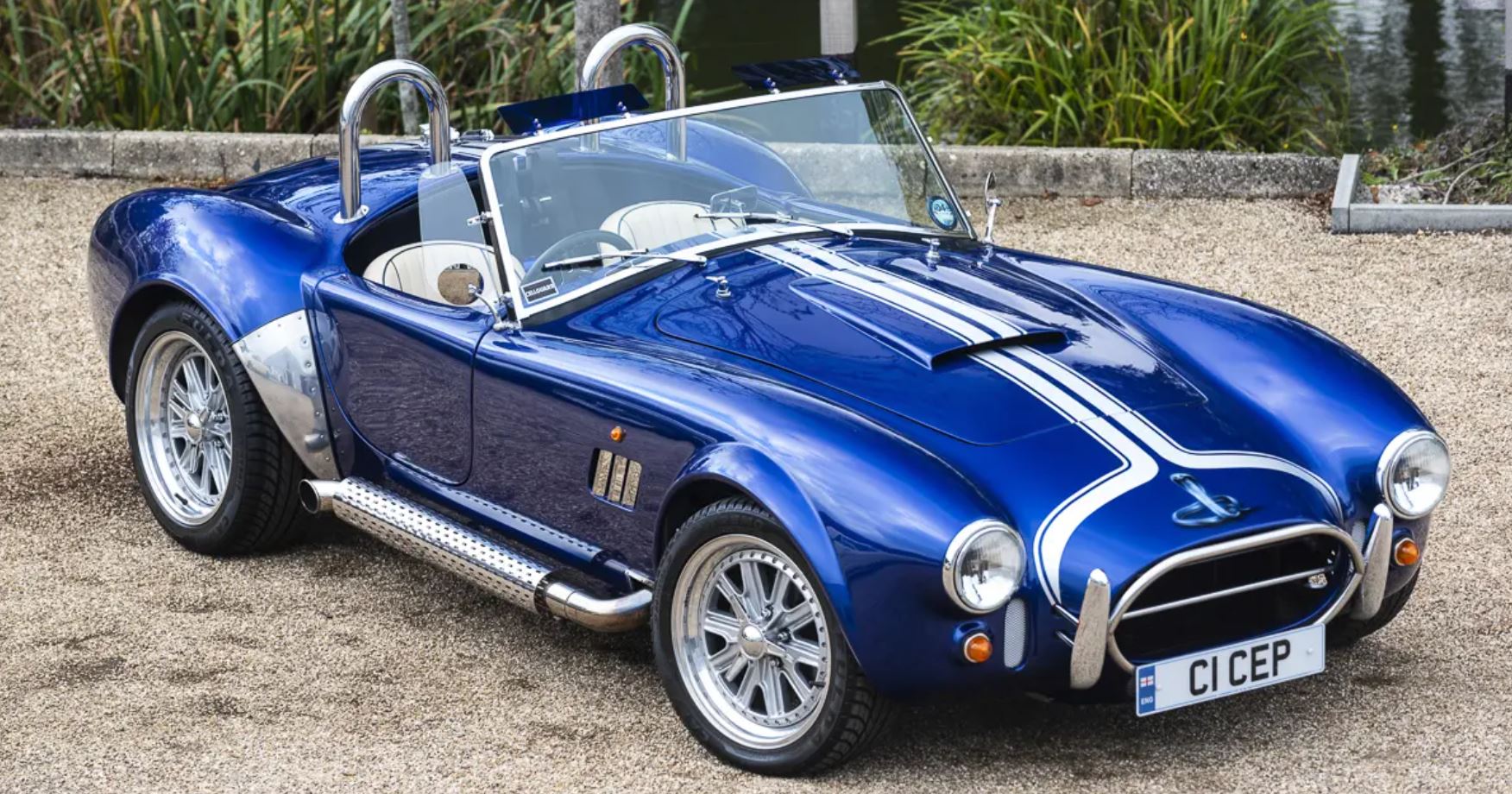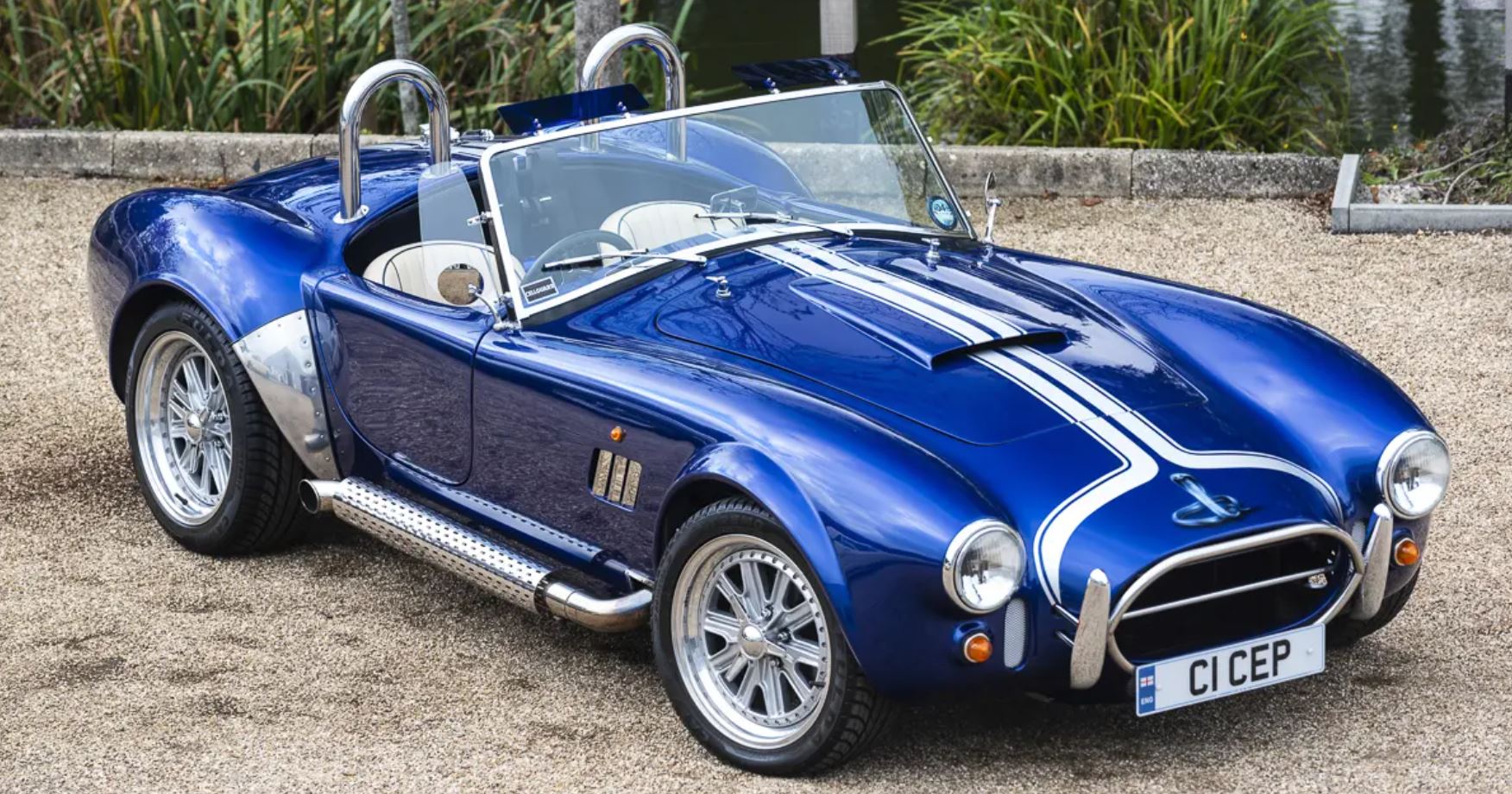 The British-American AC Cobra was a collaboration between Texas race car driver, Carroll Shelby, and English Company AC Cars. Shelby had won numerous races across the USA and Europe, including the 1959 endurance 24h Le Mans for Aston Martin.
While health problems forced Shelby's retirement, he founded Shelby American in 1960 with the desire to build race cars. He was impressed by the racing success of the AC Ace from 1957-59 and negotiated with AC Cars, based in Thames Ditton, England, to design and manufacture a street and track performance car that combined 'superior European handling' with American V8 power. Thus was born the Shelby Cobra.
The Shelby AC Cobra
Every roadster was handmade and individual; owners could upgrade their 221cid Ford smallblock to 260 or 289cid. First named tbe Shelby AC Cobra, it became AC Cobra, then Ford Cobra.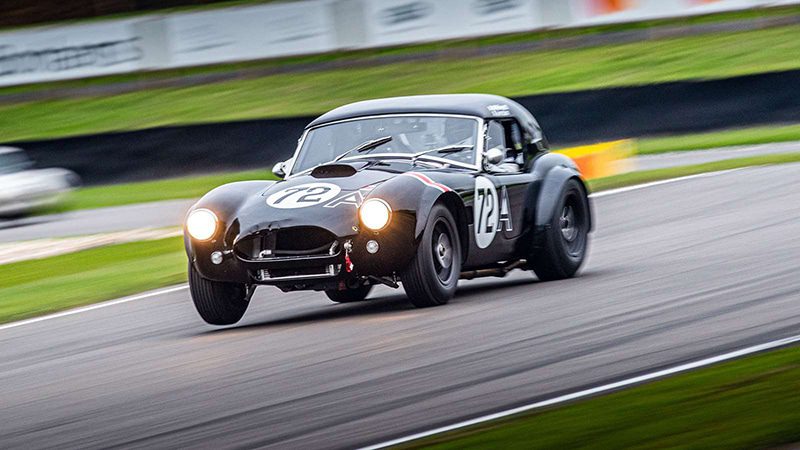 Following its 1962 racetrack initiation, the Cobra secured seventh place at Le Mans in a team led by Sterling Moss, while Billy Krause led by a mile and a half at Riverside. 
To rival Ferrari in the GT class, Shelby created the Daytona Coupe, using an AC Cobra chassis and 289 engine.
Small, lightweight, fast and agile, the 'Viking Blue' 289 dominated dragstrips and racetracks, winning at Monza, Sebring (finishing 1-2-3 in 1964), Daytona, and Nurburgring, amongst others, coming second to Ferrari at Le Mans. 
Cobras ran alongside the first Ford GTs, and while they didn't win, the 289 Cobra roadsters and coupes took the 1965 FIA Championship and World Manufacturers Championship; the first time an American car had won. The CSX2345, driven mostly by Bob Bondurant, had seven FIA races and five wins, more than any other Cobra.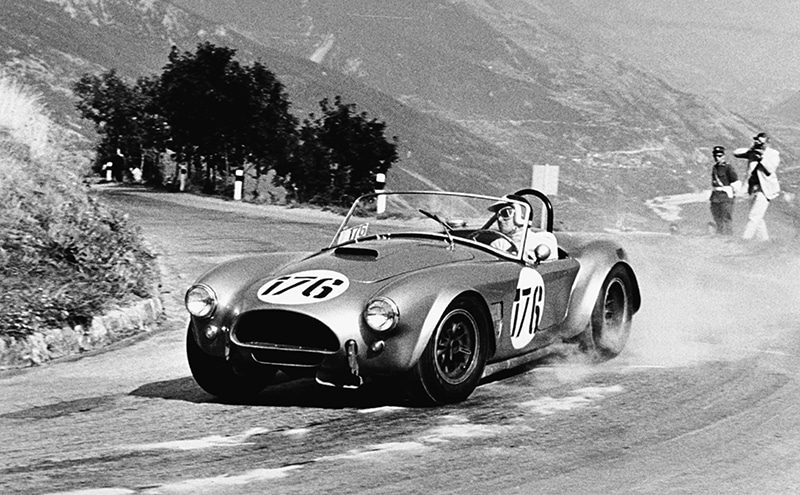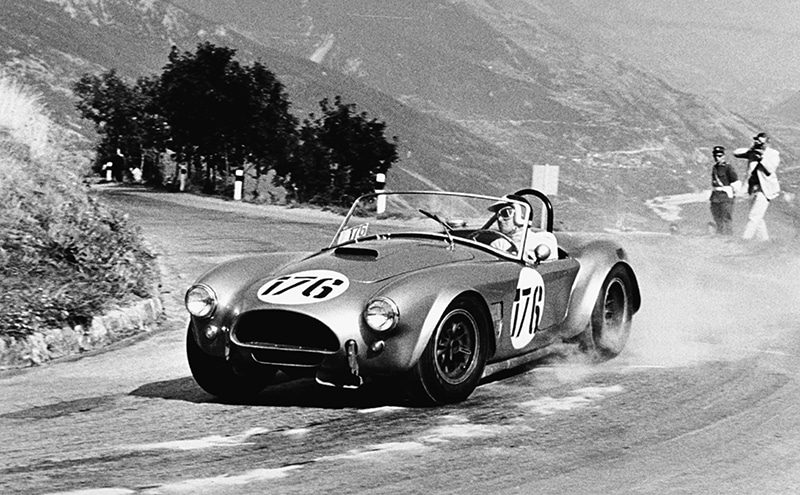 Shelby took the Cobras out of competition in 1965 to lead Ford's GT40 performance program, amidst the Ford v Ferrari rivalry. Under his influence, GT40s took a 1-2-3 win at the 1966 Le Mans.
A new chassis was designed in 1965 (Mark III) for the 'Guardsman Blue' Cobra with big block 427cid engine, designed for homologation in the racing season. Only 53 out of 100 were made by the deadline, making them non-road legal race cars. He modified 31 AC Cobras for road use, fitted with windshields and detuned engines, calling them S/C Semi-Competition cars. The 1965 MKIII had an aluminium body, 500 horsepower, and was listed by Guinness World Records as the fastest production car in the world, maintaining this title for many years. The S/C had a 3.6 second acceleration rate and 186mph top speed.
The AC Cobra/MK III is reputedly the most copied car in the world, with approximately 50,000 to date.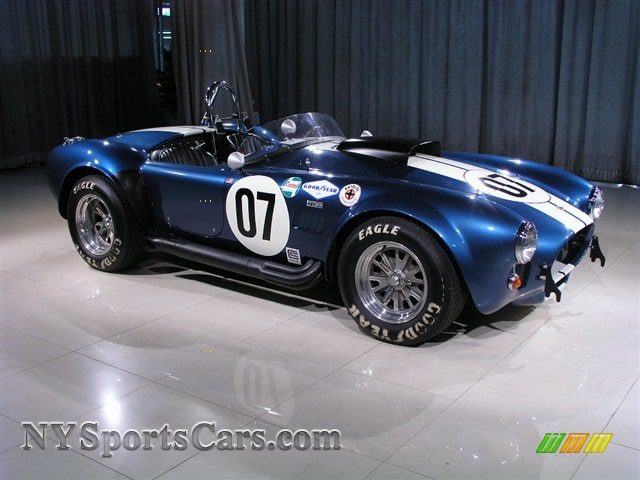 It became apparent that everything Shelby touched turned to gold. Even before he helped build the Mustang legend with the GT350 and GT500, Ford was advertising their 'Cobra Tonic,' in 1964: 'Dr Shelby's marvellous elixir for Fairlanes, Falcons and Galaxies, in ten strengths up to 343hp.'
Due to limited production, original Shelby Cobras are rarely for sale, however Sotheby's sold a 1963 260cid Cobra for $577,000 in January 2020; a 427 sold in 2019 for $1.5 million. The very first 1962 Cobra, chassis CSX2000, sold in 2016 for $13.75 million.
Cobra Replica: A Modern Car With a Legendary Look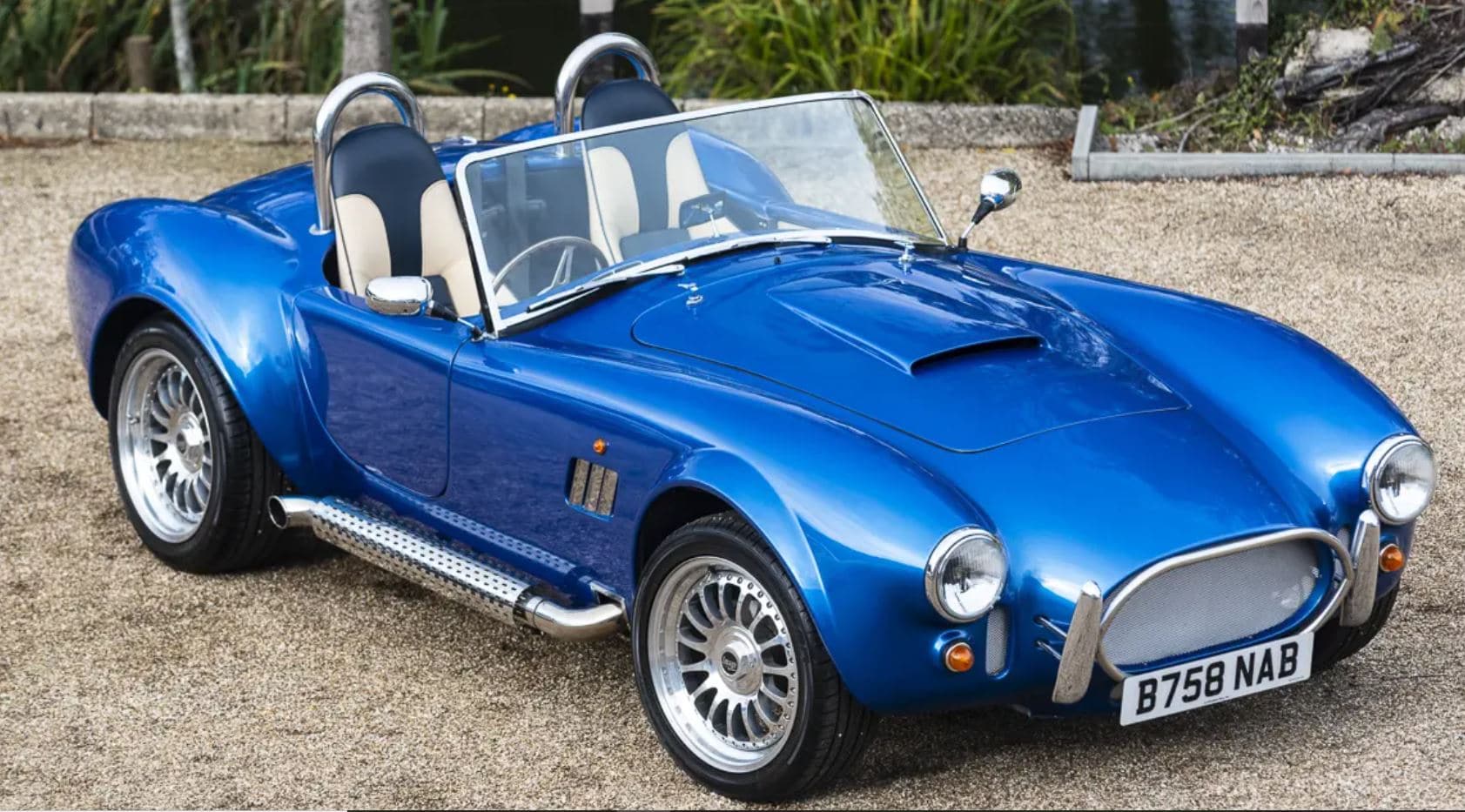 If done well, a new replica Cobra is reliable, with lower maintenance and running costs, alongside the satisfaction of building and customising it yourself. 
Paul Bennett, Managing Director at Pilgrim Motorsports, told Car Dealer Magazine that producing replicas are a form of flattery. "New cars with the old look," he says, are popular, especially in today's nostalgic market.
The Shelby Cobra's unrivalled racing heritage has guaranteed its desirability.
Author: Charlotte Iggulden
---
Pilgrim Motorsports is a leading UK classic car specialist and sports car manufacturer. We build, restore, service and upgrade all classic cars, specialising in Pilgrim Sumo Cobra, Shelby Cobra, Cobra, Dax Cobra and Speedsters. Our sister company Muscle Car UK has classic Ford Mustangs and classic American muscle cars for sale in the UK.
For more updates, news and tips, follow us on Instagram, Facebook and LinkedIn.
Looking for something specific? We can help.
We also provide service and restoration on any car, classic or otherwise.
---
Liked This Article? More Like This:
Two New AC Cobra Models Arrive in UK